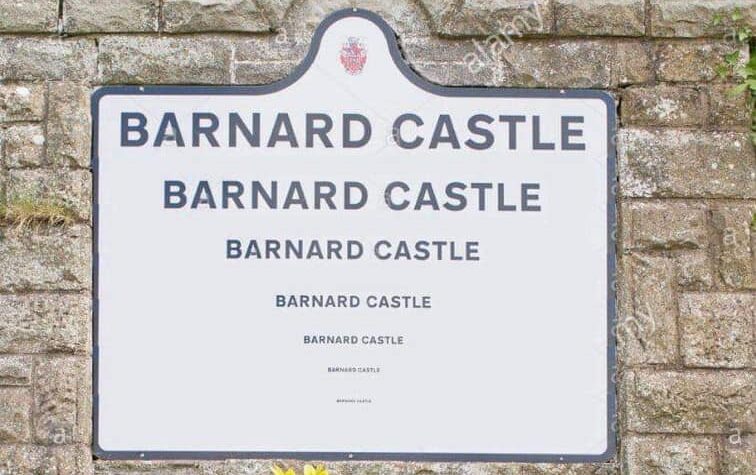 Regardless of what anybody thinks of him, or what he did, the Prime Minister's aide came through that rose garden press conference yesterday pretty-much unscathed. However, that wasn't to do with any innate skills on his part, but almost entirely to the ineptitude of his interrogators.
I watched it on Sky.  It started late, so their Tweedledum and Tweedledee pairing of the odious Adam Boulton in the studio and the slightly-less obnoxious Jon Craig outside the front door of number ten, did a filling double-act for more than half an hour.  During this, they imagined what might be said, and how that would be demolished by their colleague and Morticia Adams lookalike Beth Rigby, like a pair of naughty schoolboys waiting outside the Headmaster's study to explain their recent misbehaviour.  As will always be the case, the bravado evaporated as soon as the authority figure appeared, to be followed after the dismissal by the post-mortem talk-up of their pathetic performance for later dissemination to their hero-worshipping mates.
If anything demonstrated the total inadequacies of our current media 'stars' this was it.  In front of them, a non-politician shoved from the wings by cowardly colleagues into wide open ground to face a pack of marauding tigers, dressed in a high-vis white shirt armed only with a slender camping table as a shield and a few sheets of paper containing the patchiest of defences.
How many million-pounds-a-year in media superstar salaries were assembled in that rose garden awaiting their turn at the socially-distanced microphone?  And pretty-much all with a hate agenda built up over years by perceived disdain from their quarry, awaiting the opportunity to finally tear their nemesis to shreds live before an avid nation assembled in the virtual colosseum to await the ultimate thumbs-down from Caesar.
Had they decided beforehand who would deliver the coup de grâce?  Or were they each just imagining the opportunity would fall to them from the individual brilliance of their precompiled forensic questions, the reward for which would be every annual prize from Form 5A Correspondent of the Year to Pulitzer.
In the end, the final scene of the intended victim walking away unruffled from the table through the wreckage of their banal questions was, in a manner, reminiscent of those Dave Allen firing squad sketches where the prisoner survives because all of the soldiers shoot each other instead.