They say that adversity brings the best out in people.  Well, I guess I am lucky in having a lot of friends, both long-standing and online, who have a sense of humour.  So after we went into lockdown on March 23rd 2020, many of them started sharing that humour with me.  Some of it is light, some a bit dark, and some just plain daft.  But it all brightens the long days in isolation.
I started sharing the best one or two every day, and was rewarded with a load of shares back.  Then, whilst clearing-out a cupboard, I came across a set of old books I have had since the 'sixties, containing omnibus collections of random jokes. They provided the inspiration for starting this blog, compiled from a contemporary selection of the best from every day's input from my friends during this lockdown.  It will run for as long as we need it.

My thanks for the following go to all contributors – you know who you are!
Sunday 31st May 2020
With the lockdown measures starting to be relaxed from tomorrow, this seems like the right point to sign-off on this blog: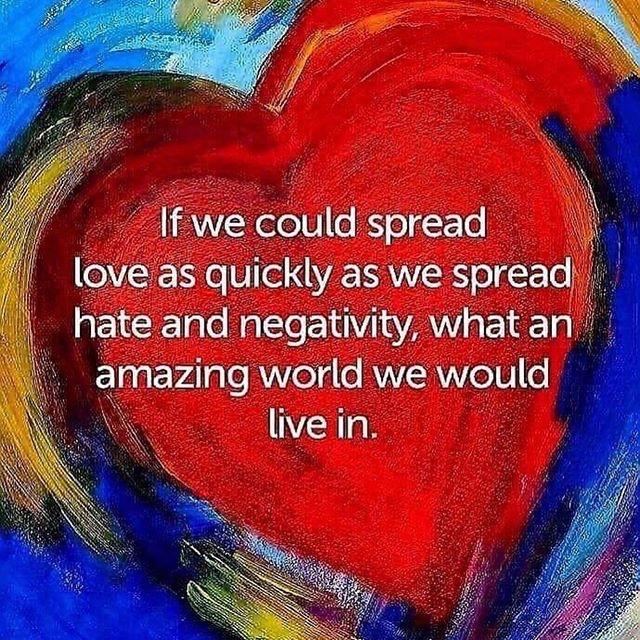 Saturday 30th May 2020
An eminent summary of the last ten weeks: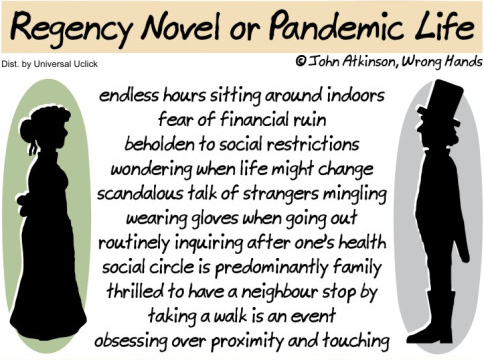 Friday 29th May 2020
Initial results from Track & Trace are encouraging: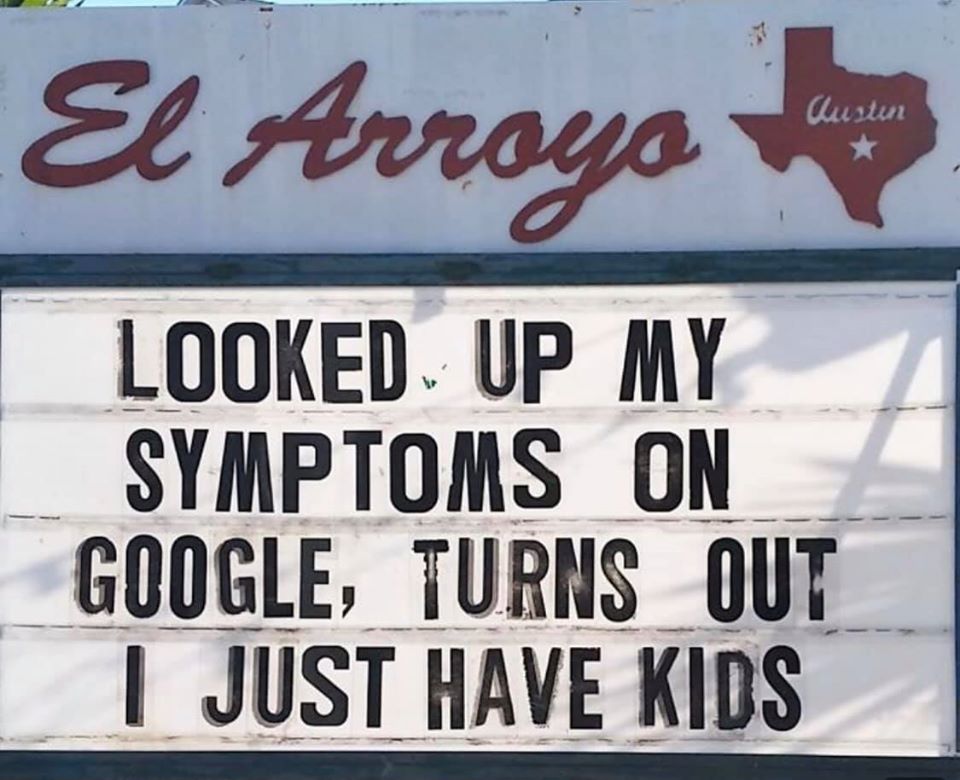 Thursday 28th May 2020
Even toys are finding the situation problematical: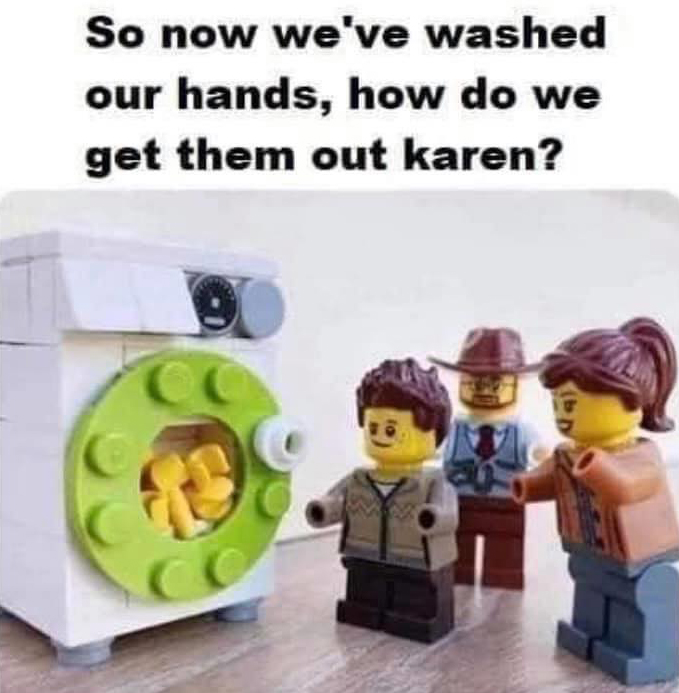 Wednesday 27th May 2020
And still they come: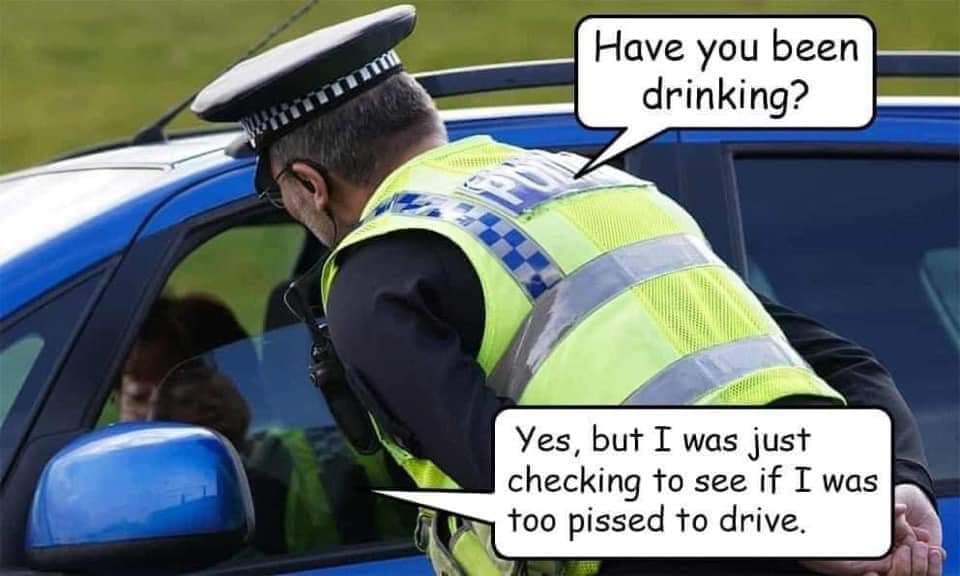 Tuesday 26th May 2020
They keep on coming: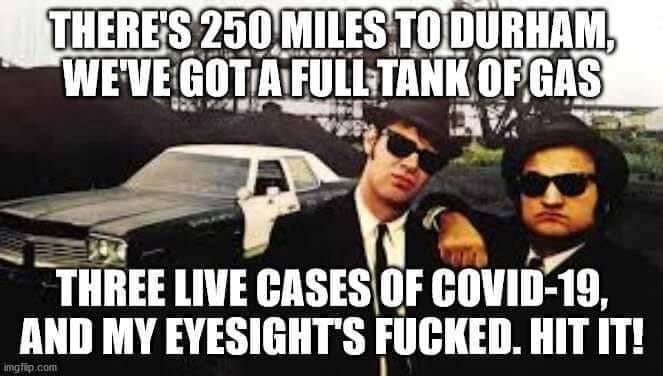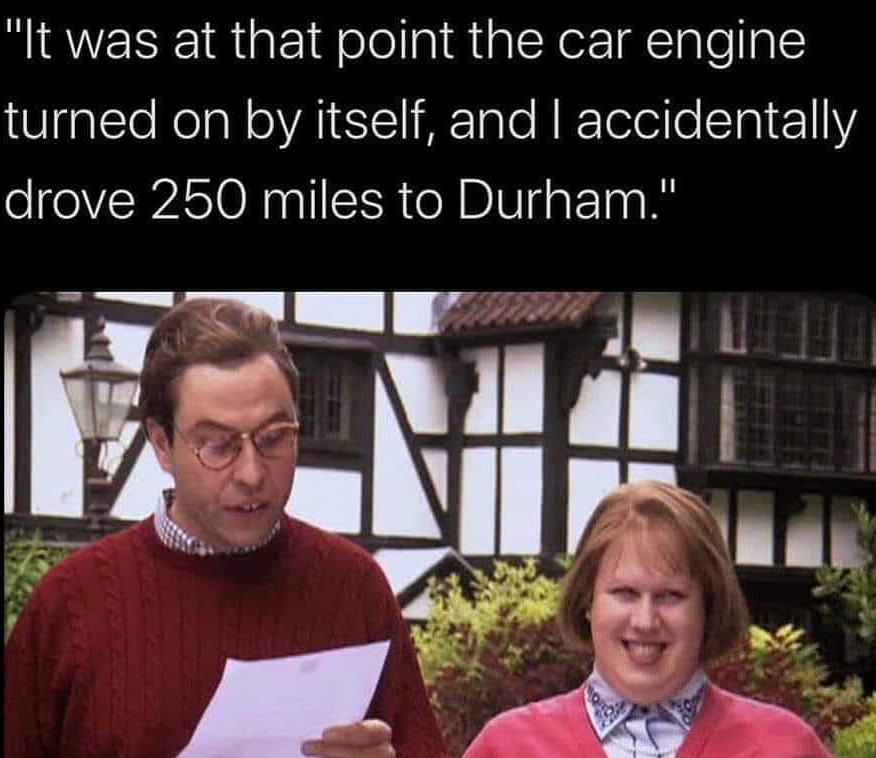 Monday 25th May 2020
Only one subject on the agenda today: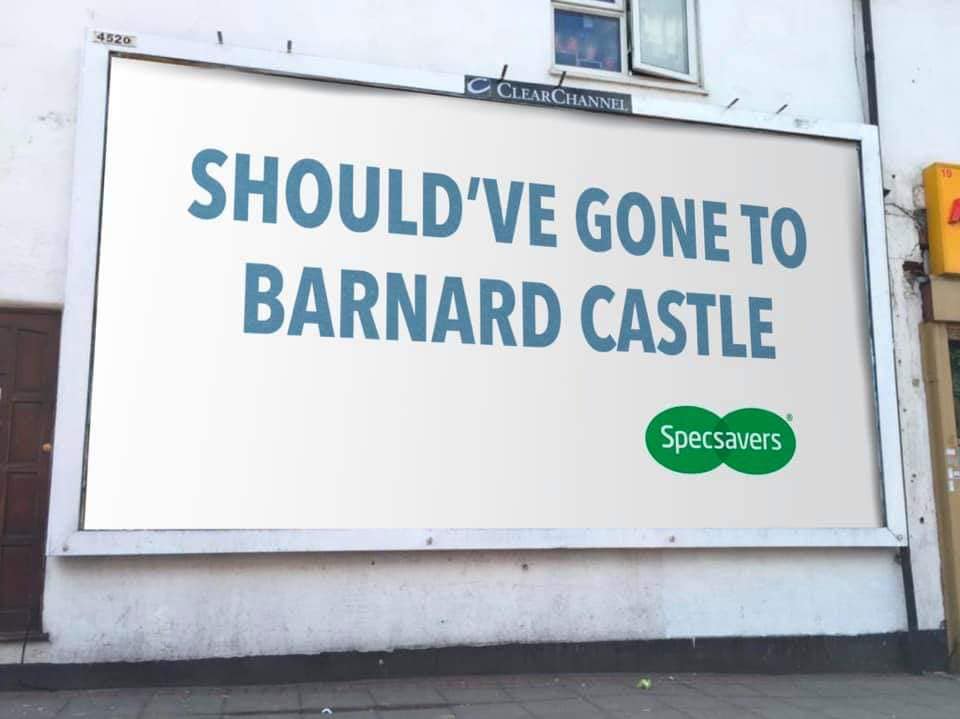 Sunday 24th May 2020
Excuses, excuses….
Saturday 23rd May 2020
Extra Mealtimes are becoming the norm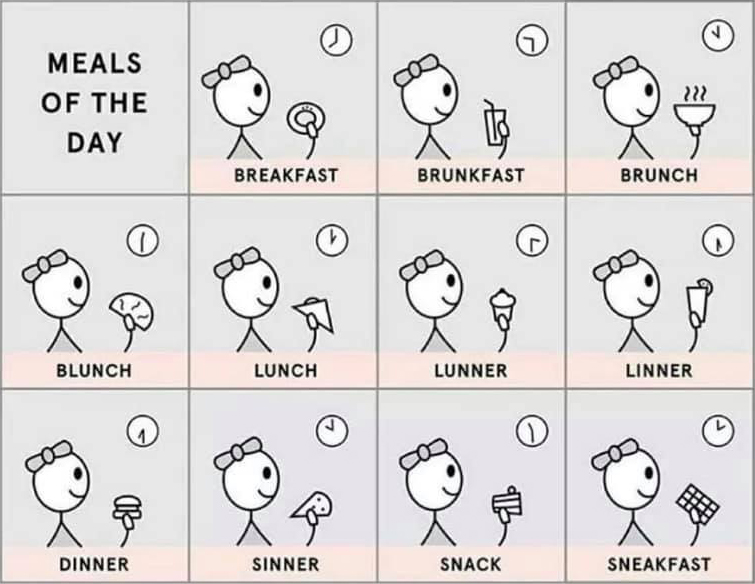 Friday 22nd May 2020
More industries are adopting homeworking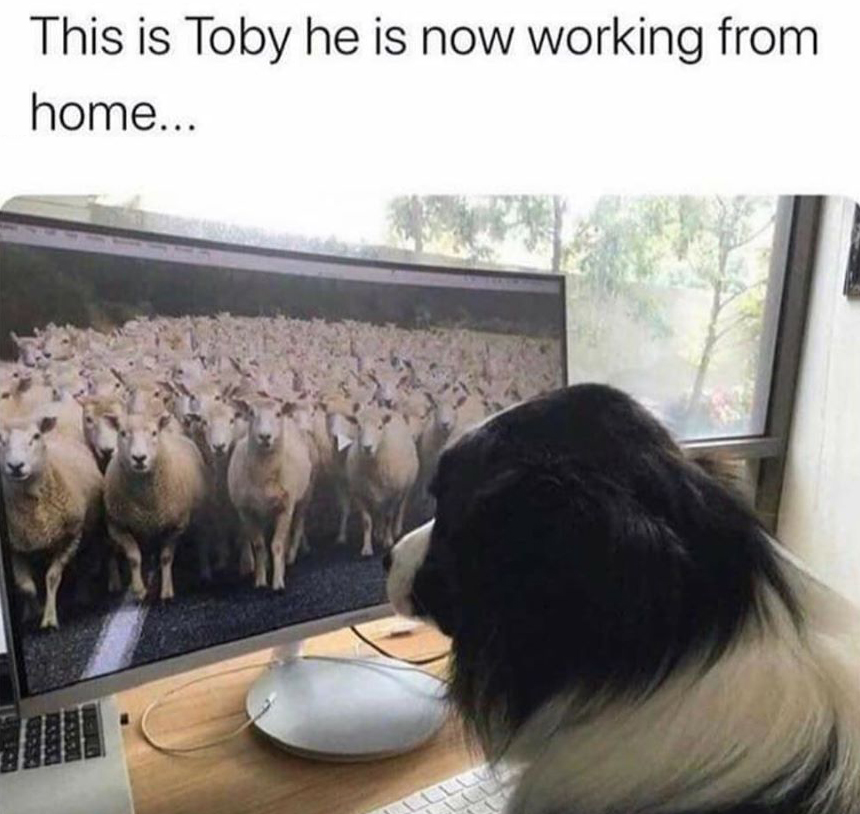 Thursday 21st May 2020
While homeworking is producing more novel solutions to age-old problems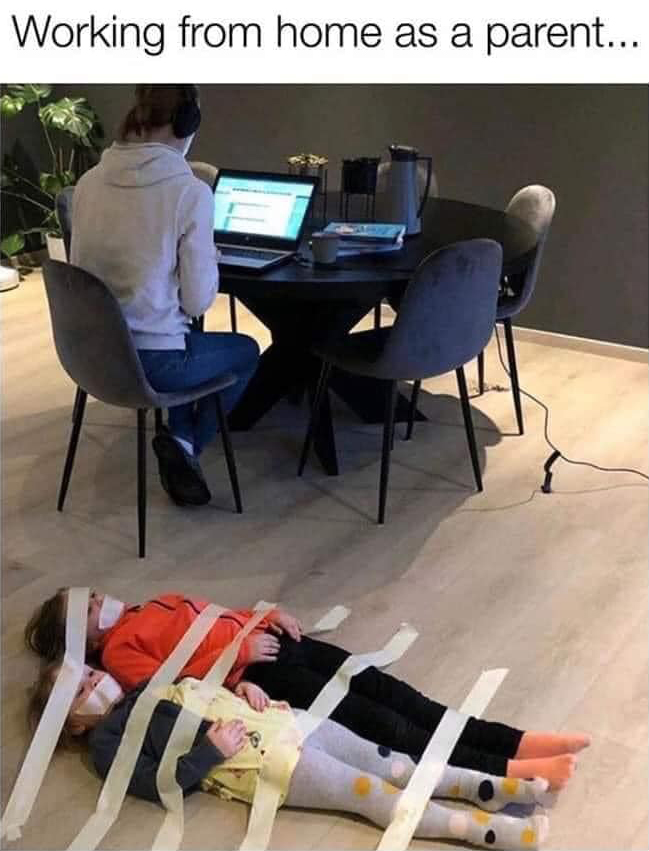 Wednesday 20th May 2020
Home schooled kids are developing more novel excuses for not delivering their homework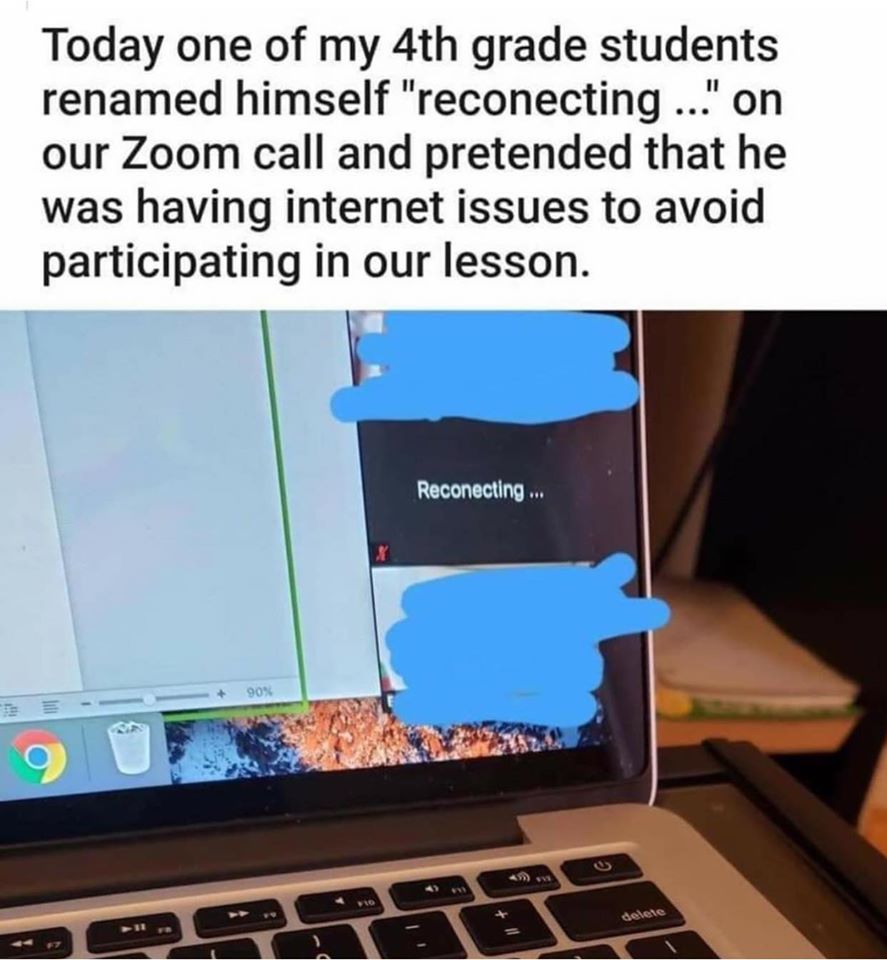 Tuesday 19th May 2020
A survey suggests that most people feel they are following the government guidelines, but their neighbours need a stronger reminder: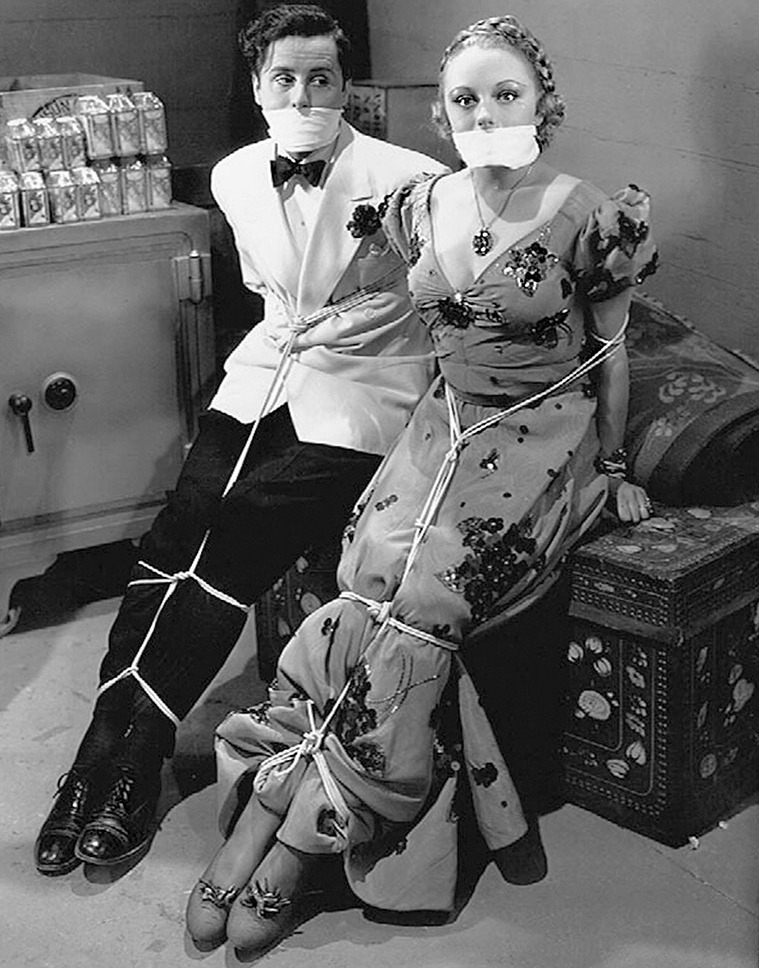 Monday 18th May 2020
And so another week begins by dealing with last week's post-its: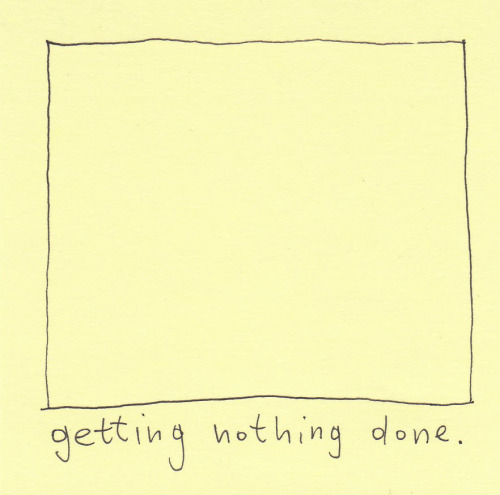 Sunday 17th May 2020
Nice day for a barbecue: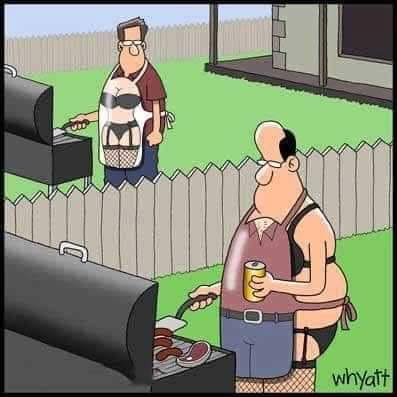 Saturday 16th May 2020
More pets are likened to our current existence: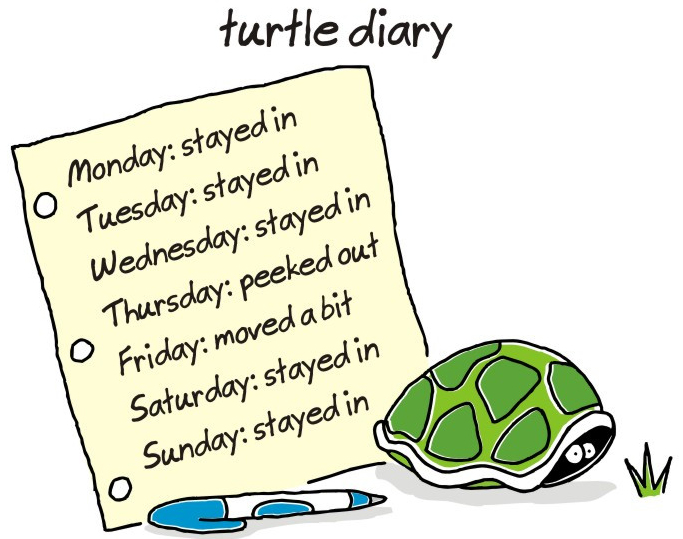 Friday 15th May 2020
Fitness and the consumption of the wrong things is on everyone's mind: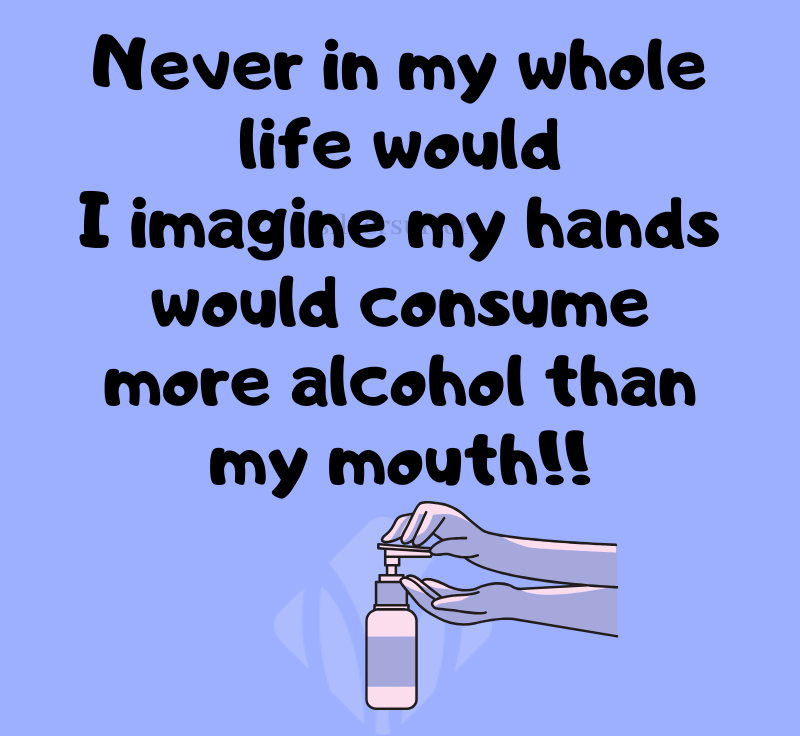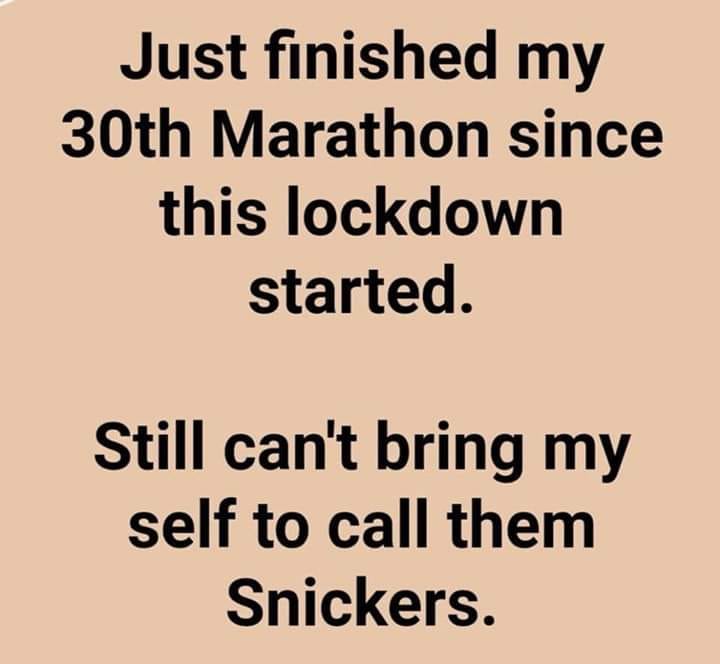 Thursday 14th May 2020
Dogs are the order of the day: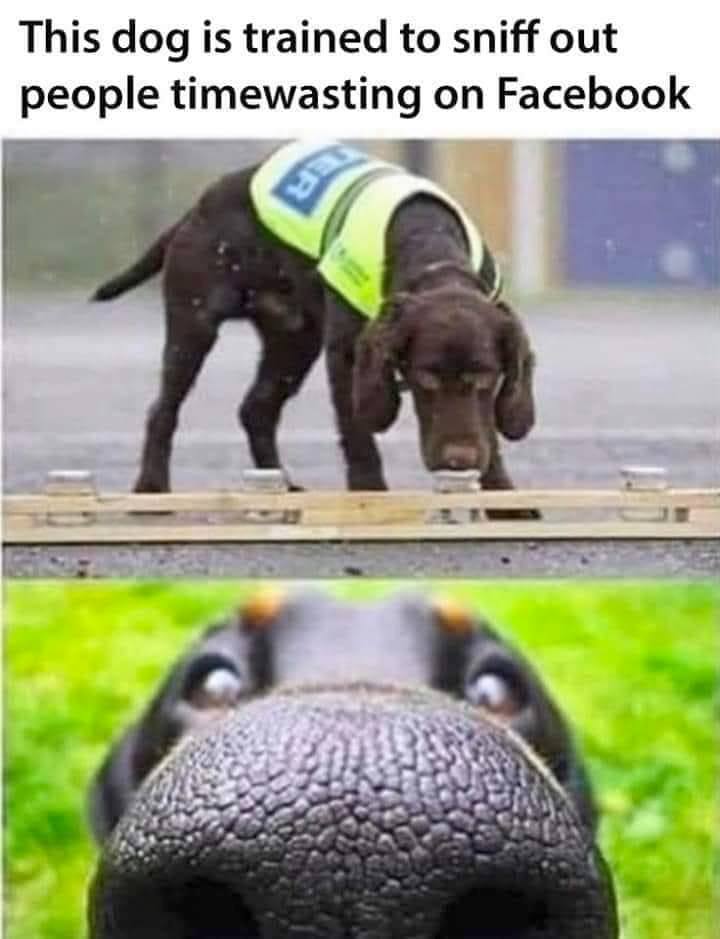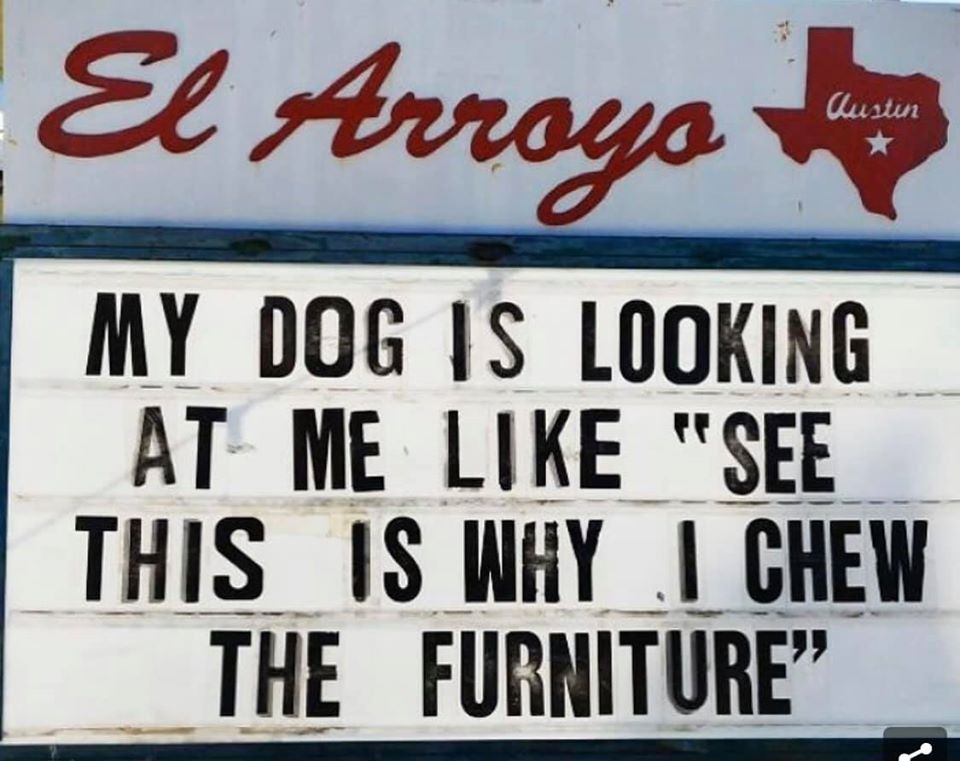 Wednesday 13th May 2020
As the lockdown begins to be lifted, there are rumours of giant Asian hornets:

Tuesday 12th May 2020
Home schooling is progressing:
But personal appearances are suffering: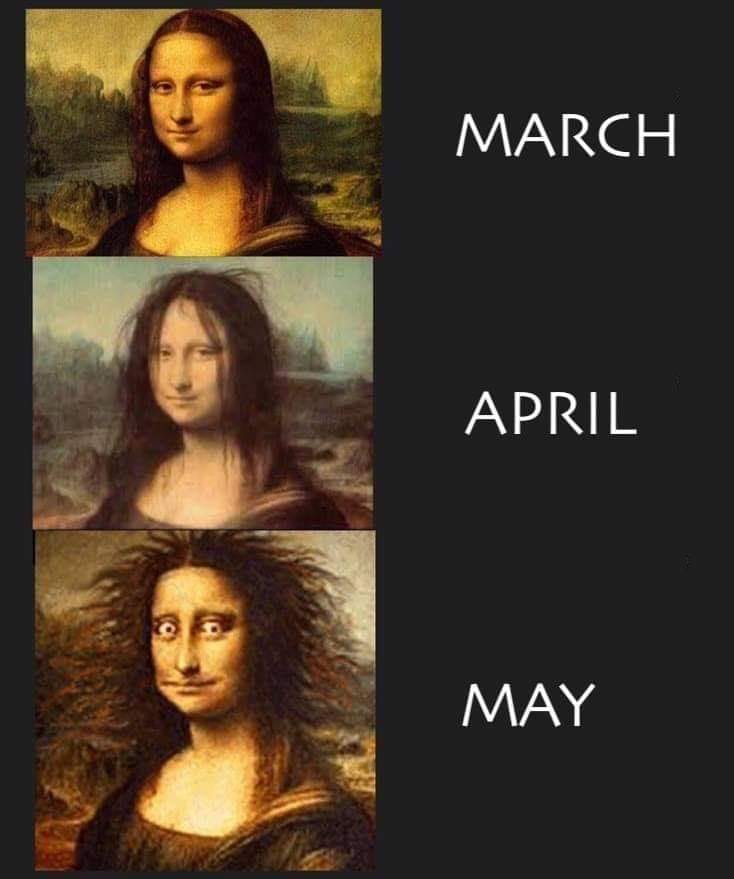 Monday 11th May 2020
The lockdown continues to take its toll: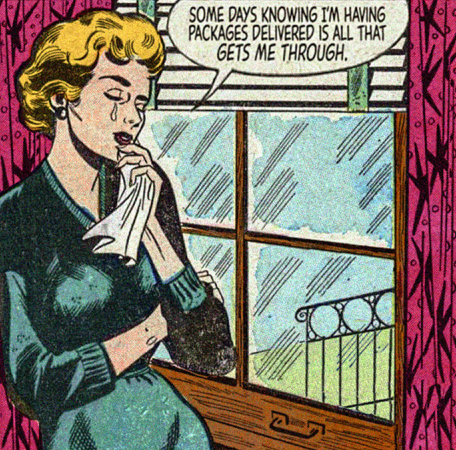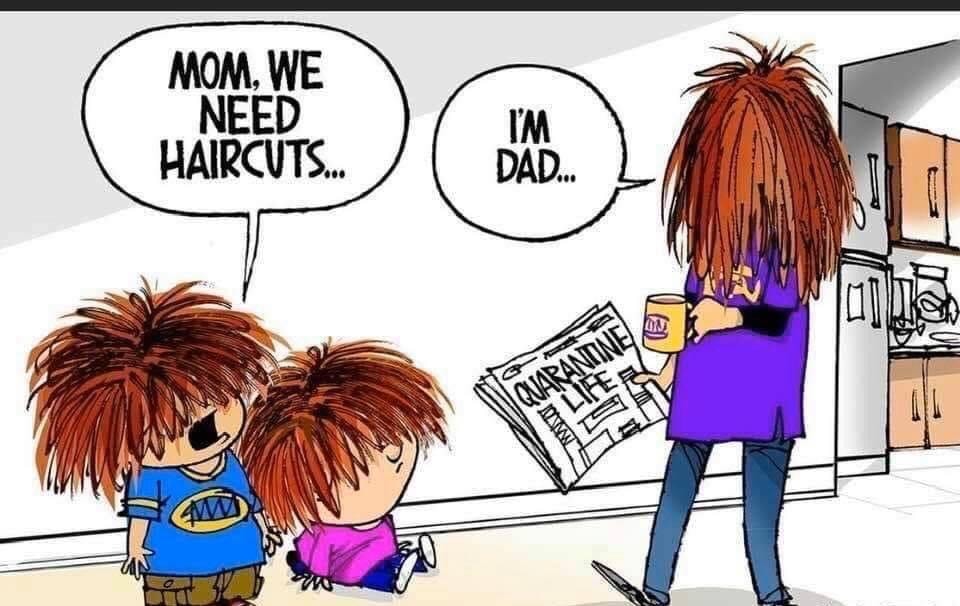 Sunday 10th May 2020
Mixed Messaging: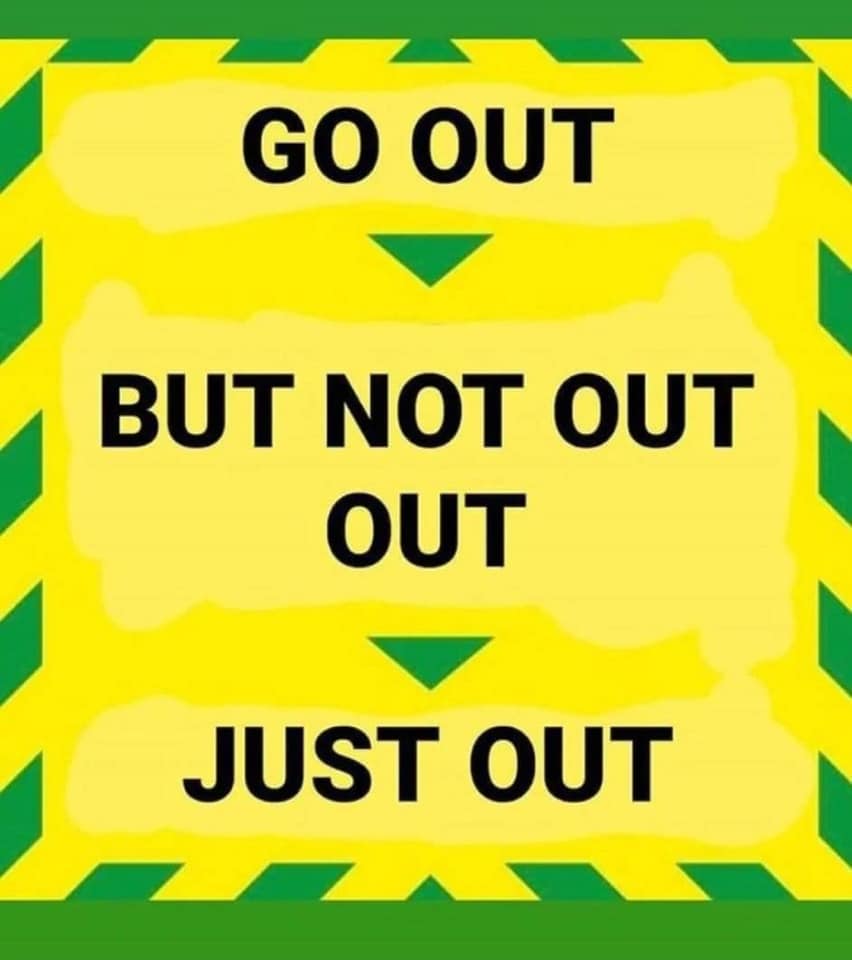 Saturday 9th May 2020
Being invited to take part in an album challenge can be intimidating, but analysis of music genres can help:


Friday 8th May 2020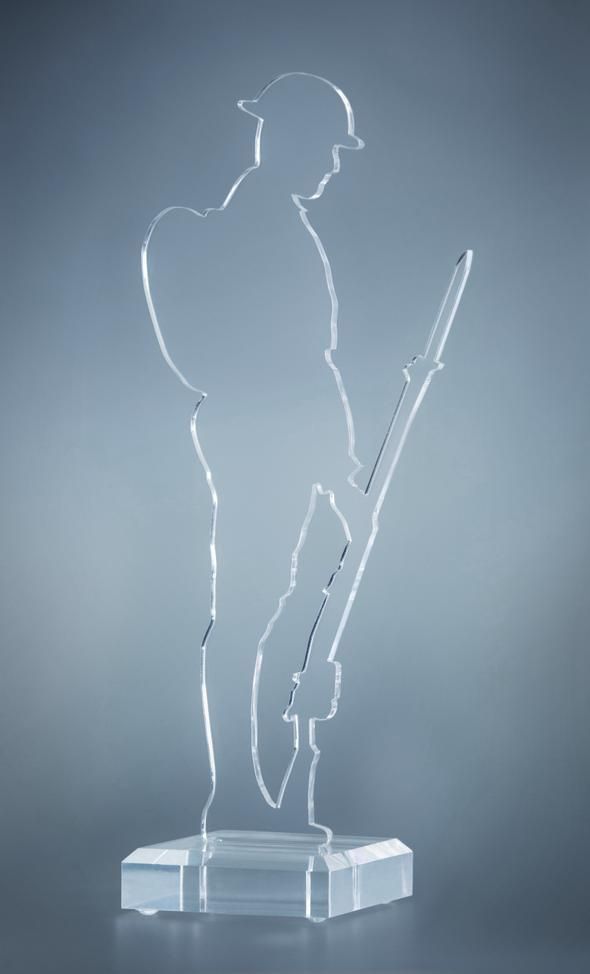 Thursday 7th May 2020
The lockdown is taking its toll: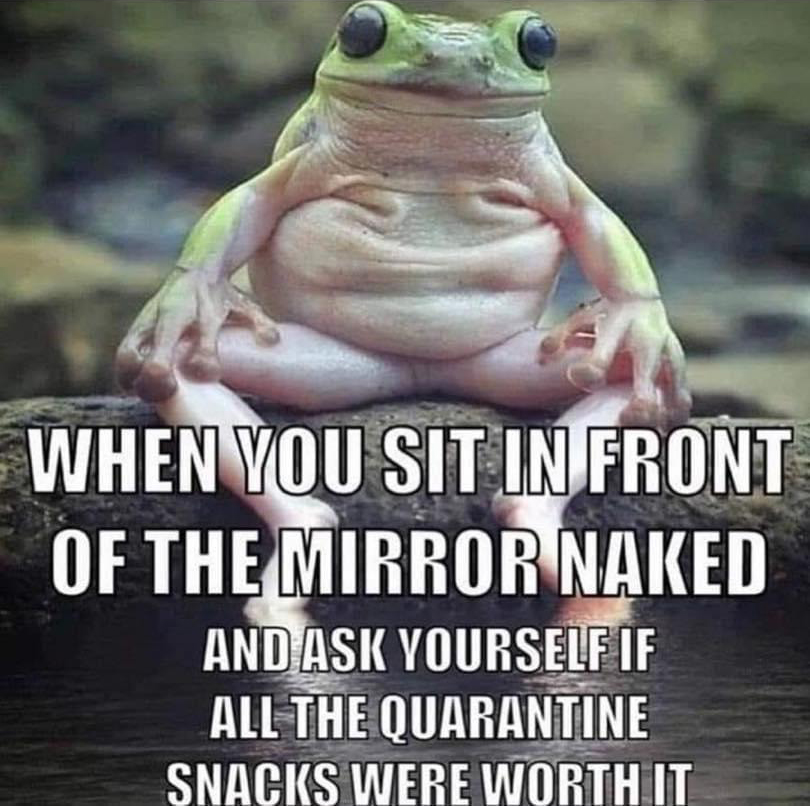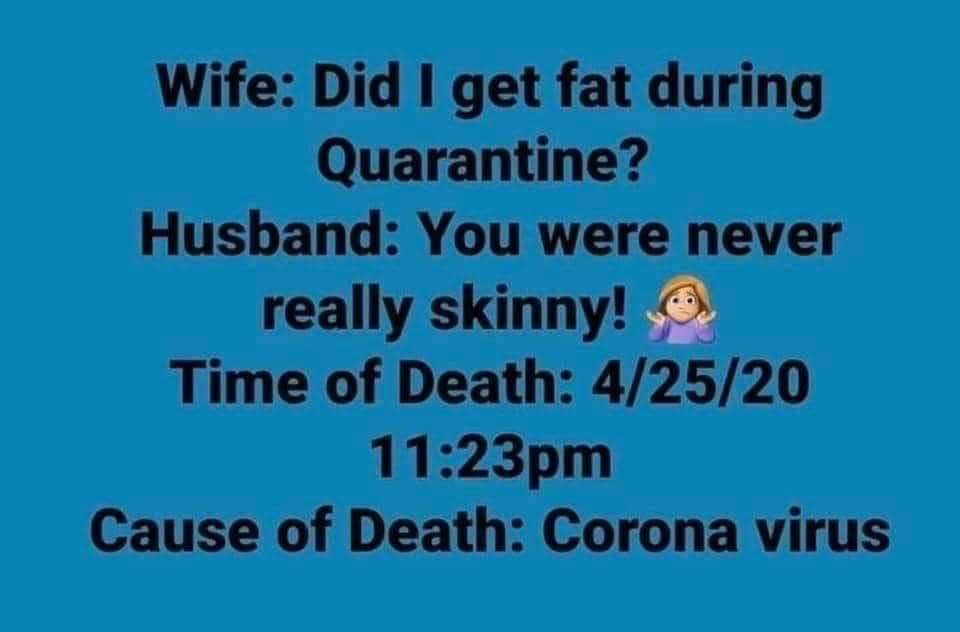 Wednesday 6th May 2020
The lockdown is even affecting inanimate objects: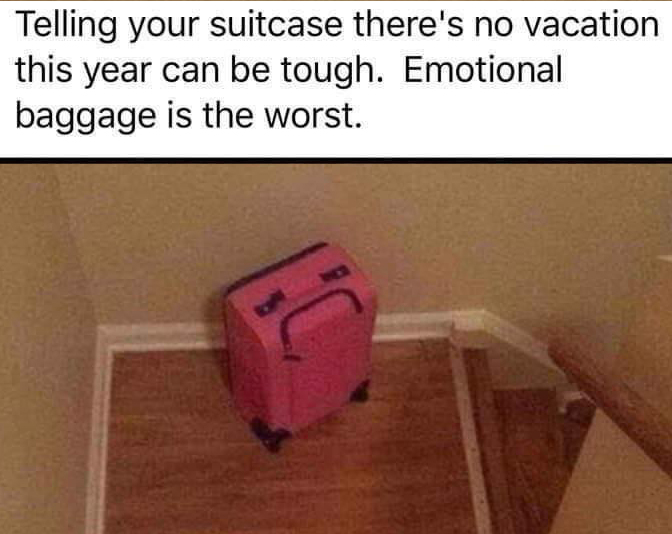 While confusion abounds: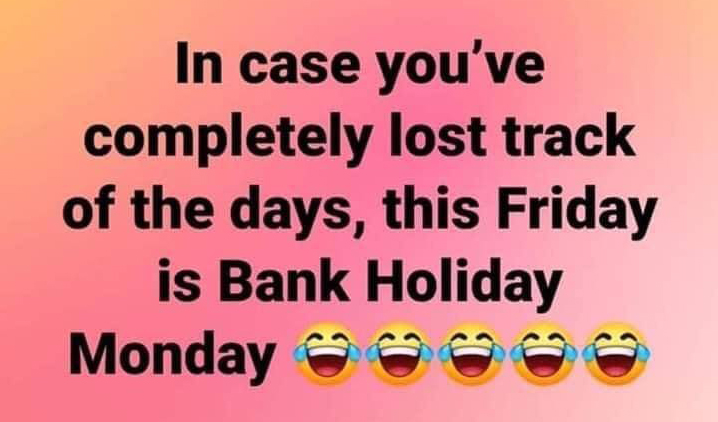 Tuesday 5th May 2020
Continuing with the film theme: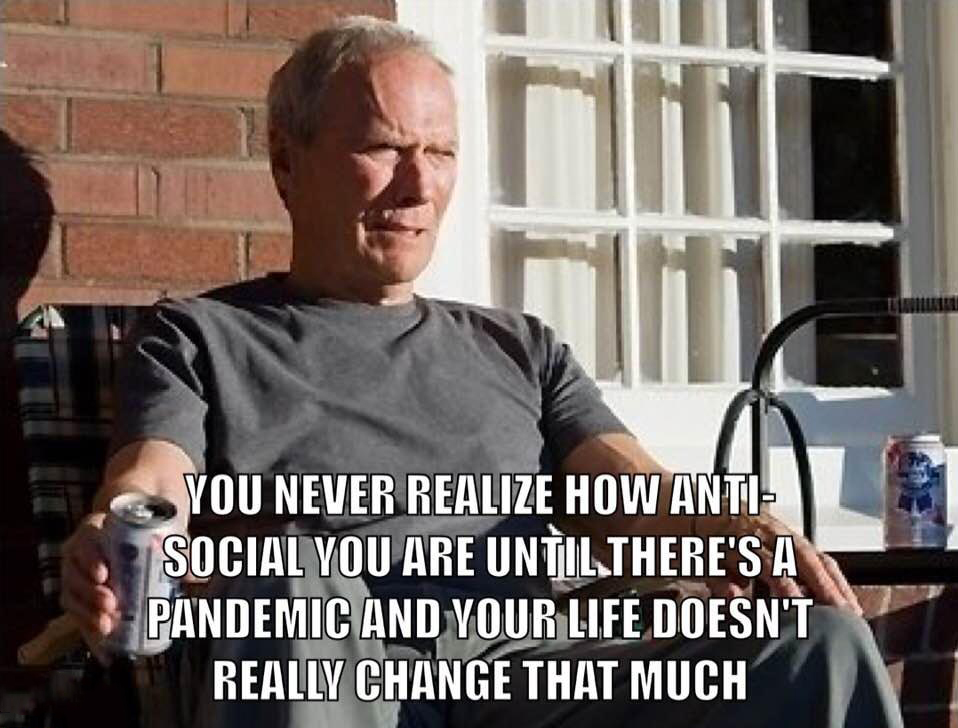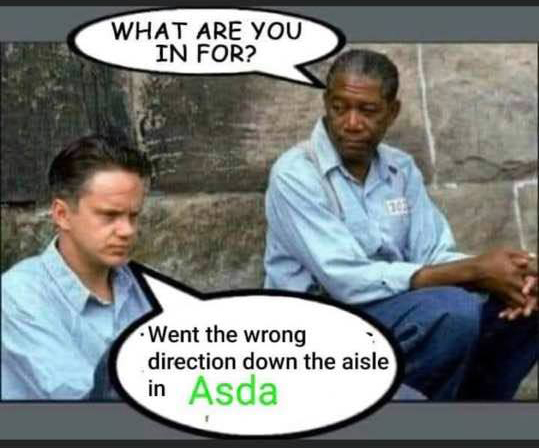 Monday 4th May 2020
It's Star Wars Day – may the fourth be with you: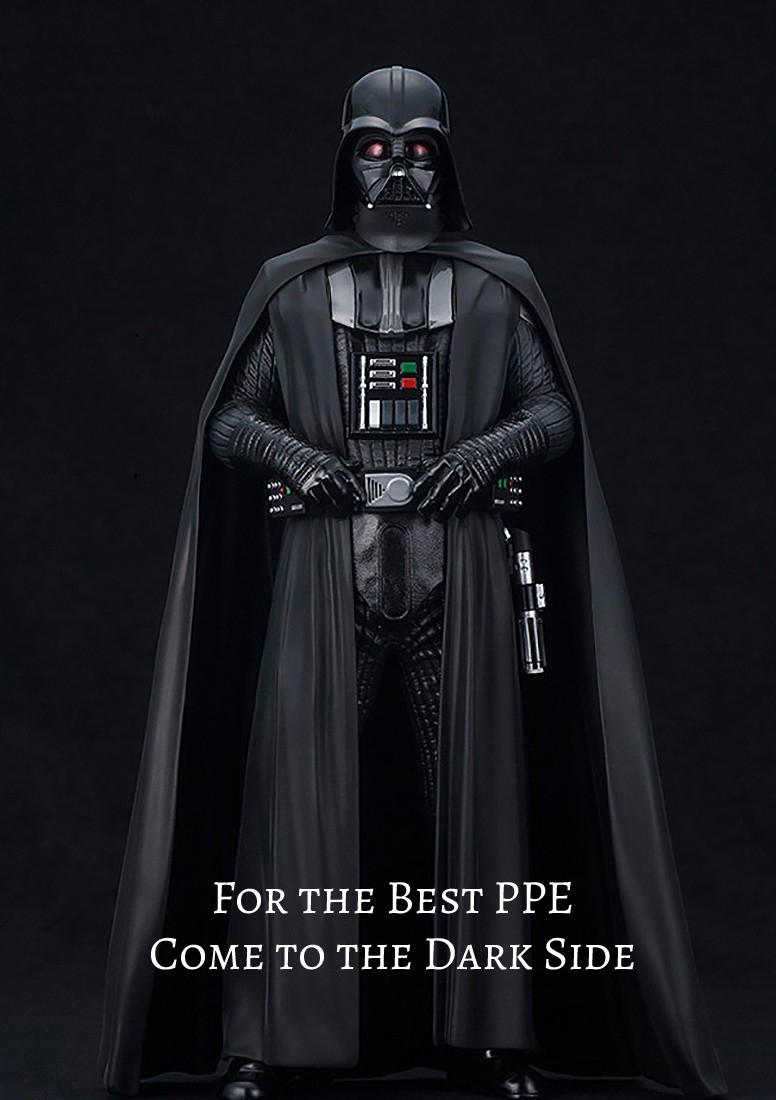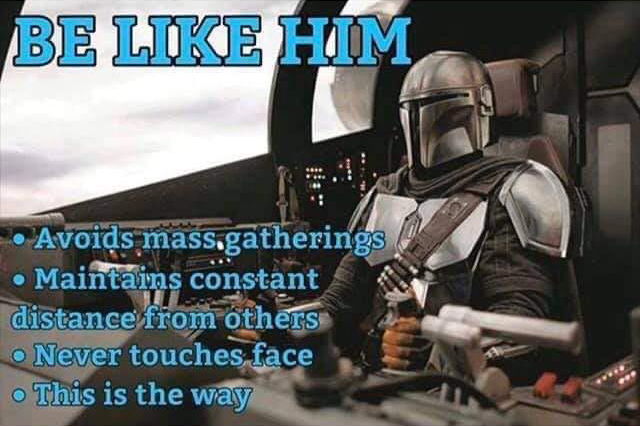 Sunday 3rd May 2020
Busy doin' ….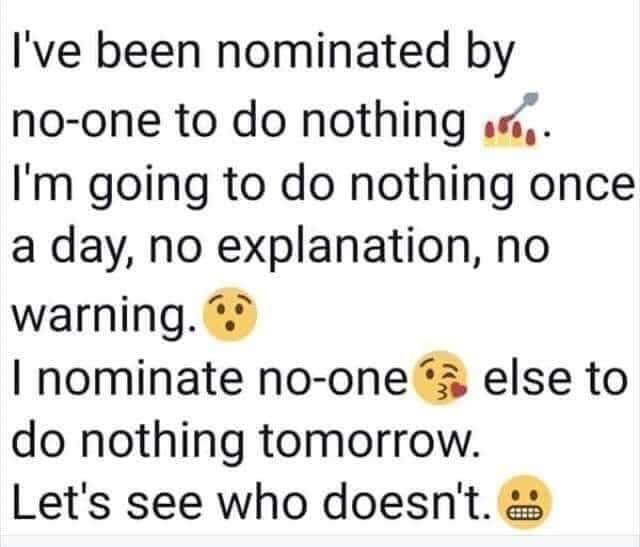 … because I don't have the time for all of this!!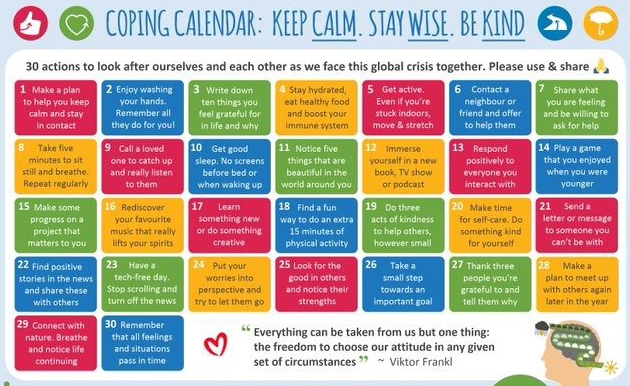 Saturday 2nd May 2020
An old friend resurfaces: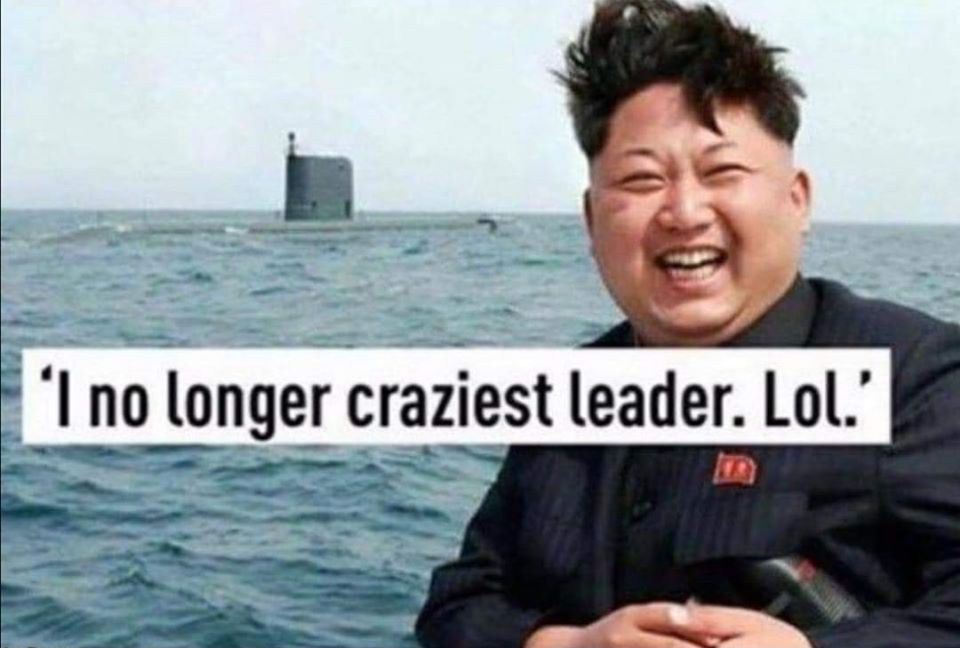 And the words of the prophet (part 2) …..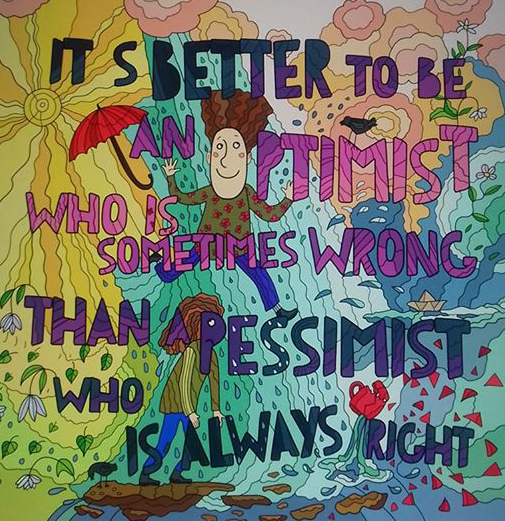 Friday 1st May 2020
Things to do with the kids: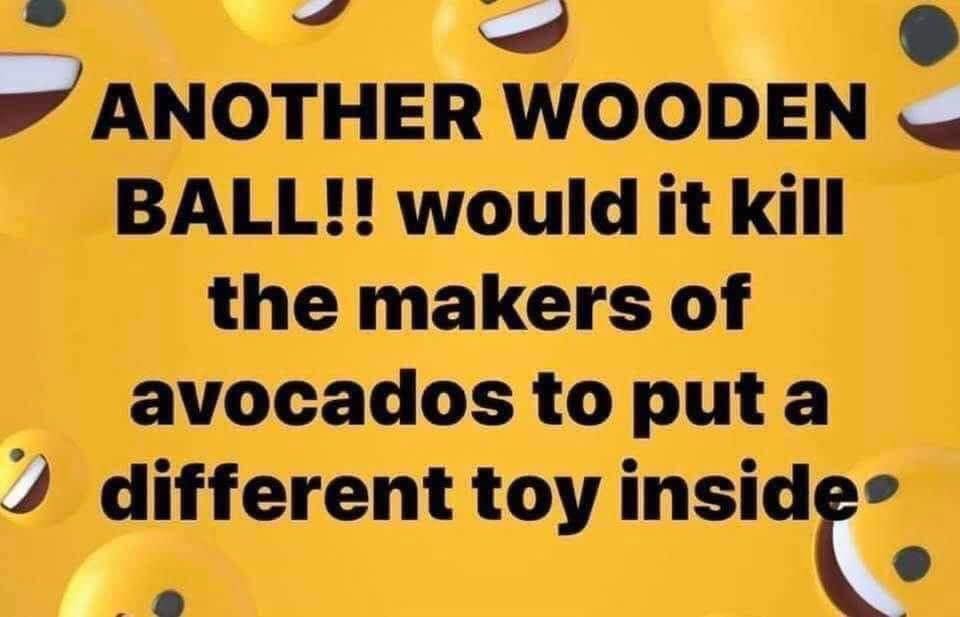 And things not to do …….

Thursday 30th April 2020
The possibility of a further extension to the lockdown causes a re-assessment of priorities: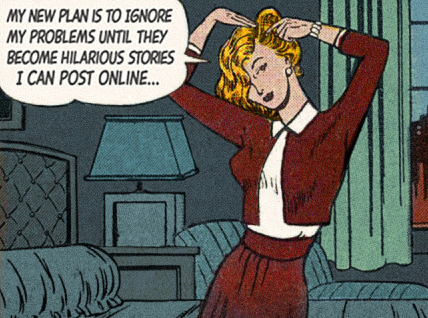 Wednesday 29th April 2020
More observations from the animal kingdom: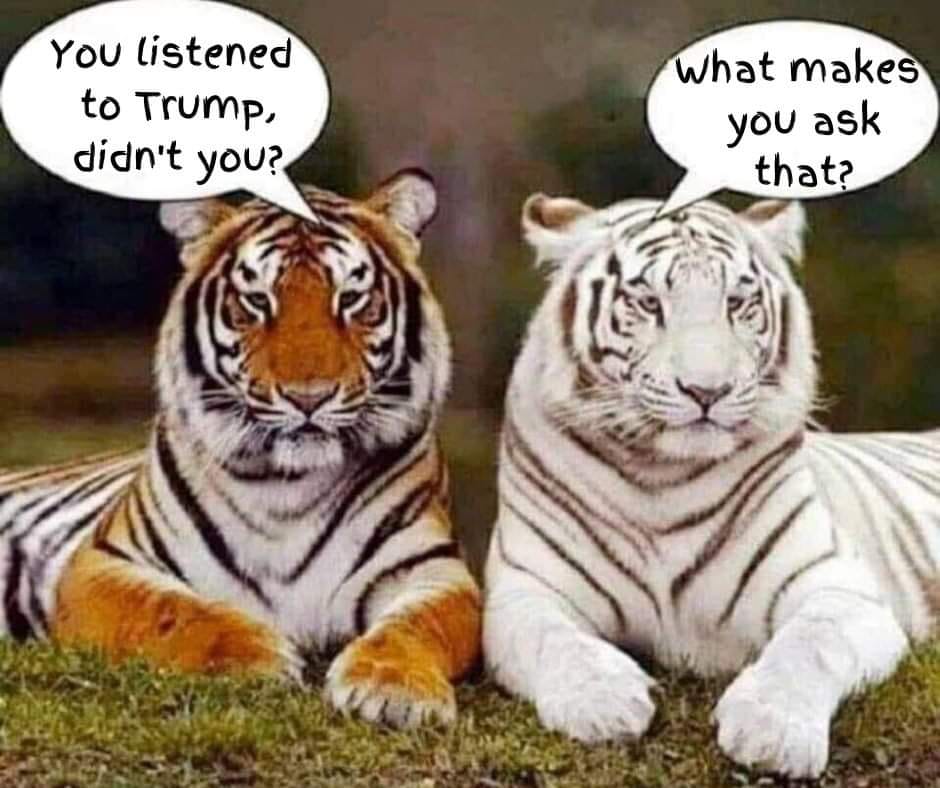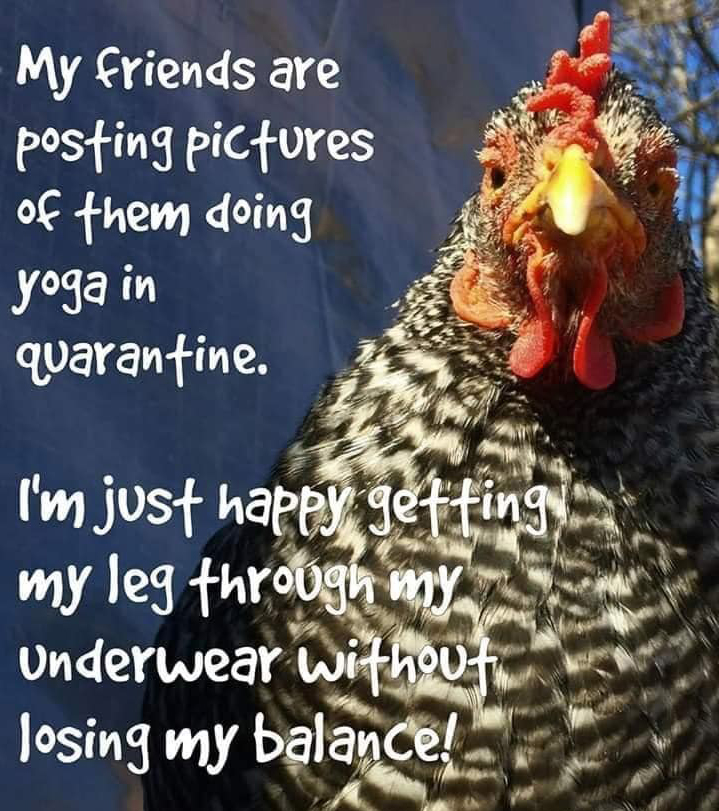 Tuesday 28th April 2020
El Arroyo is a great Tex-Mex restaurant in Austin, Texas.  The owners have been renowned for years for their daily comments on the sign out front, and the lockdown hasn't stopped them.  Here are a couple of recent examples: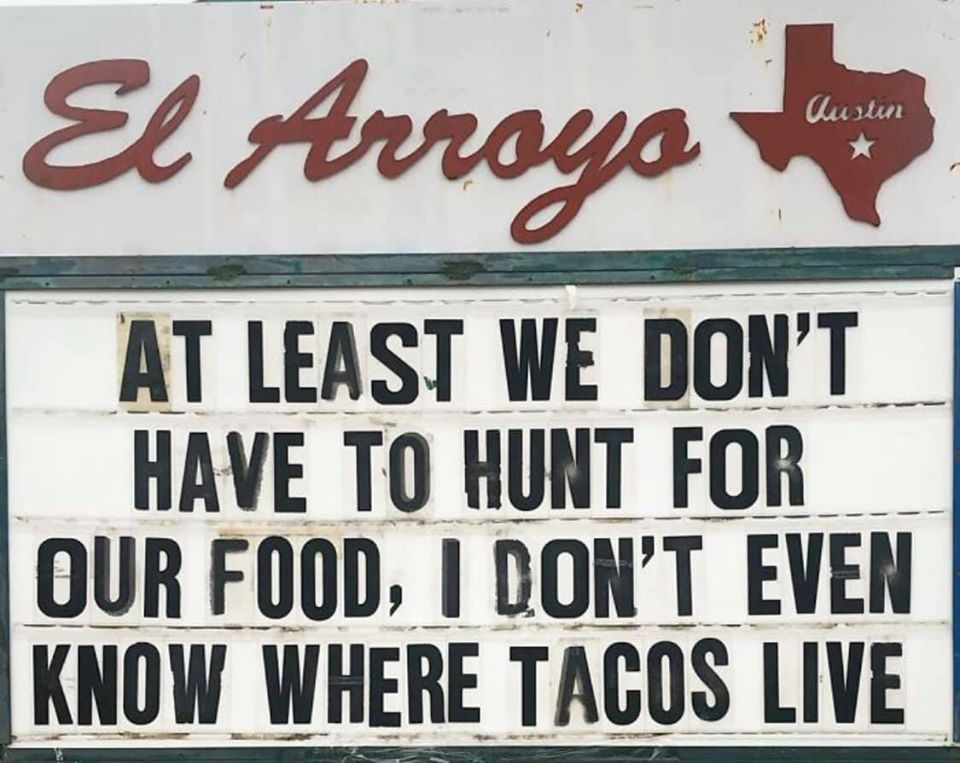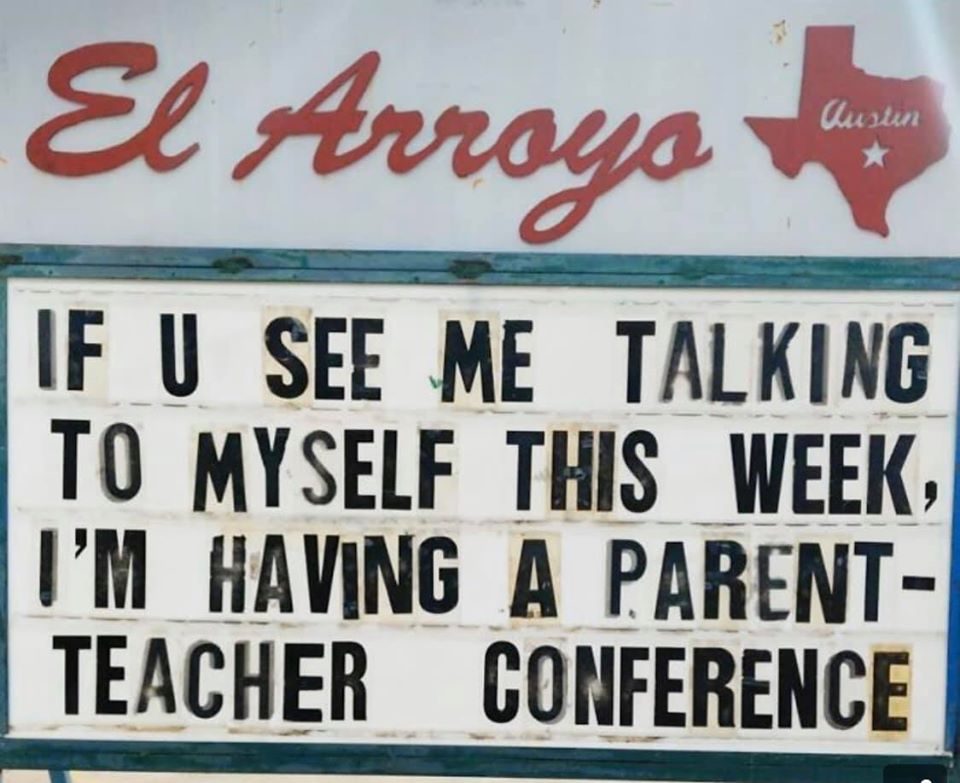 Monday 27th April 2020
Despite the lockdown, new book titles are still reaching virtual bookshops:

Whilst parents are having to revert to subterfuge to prevent copy-cats:
Sunday 26th April
…. and they keep on coming: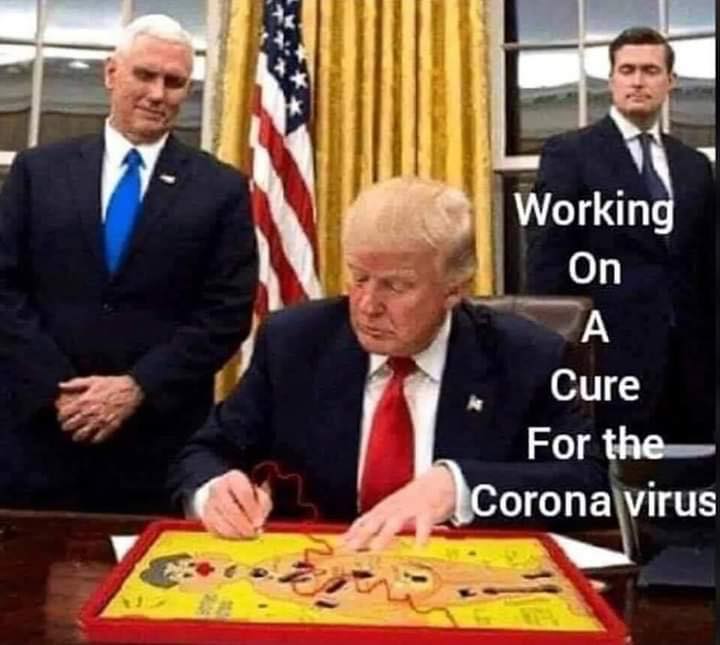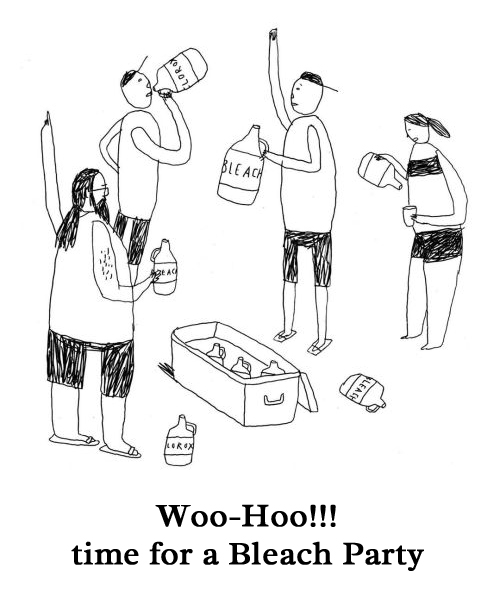 Saturday 25th April 2020
Unsurprisingly, and deservedly, only one butt for today's jokes: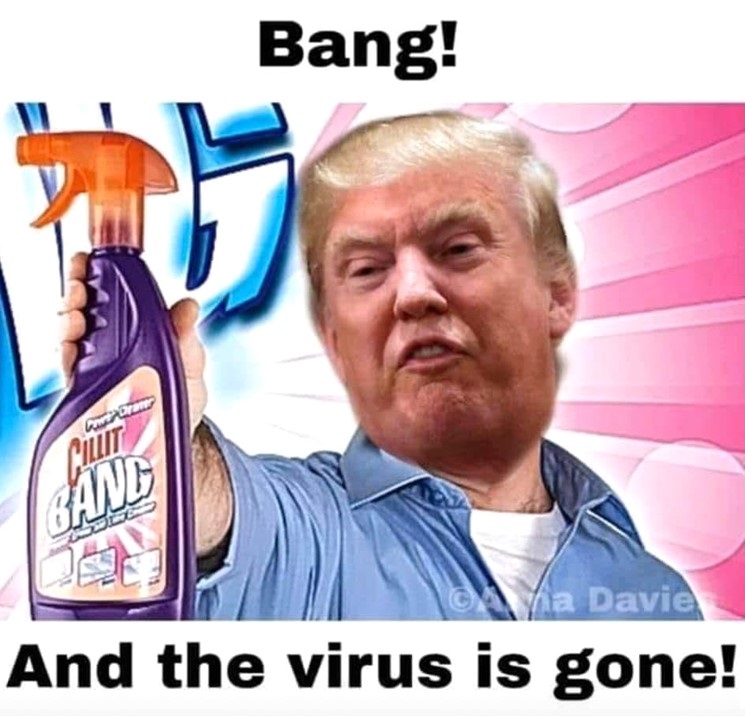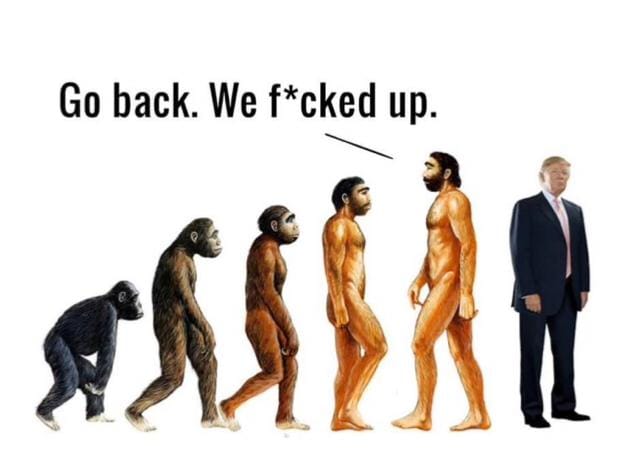 Friday 24th April 2020
Social Distancing is clearly affecting the Music Industry: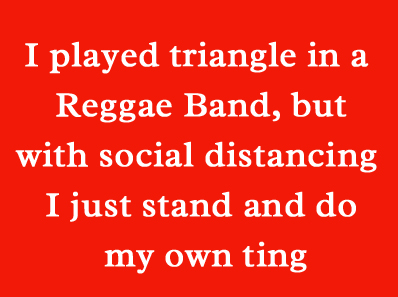 As well as Superheroes: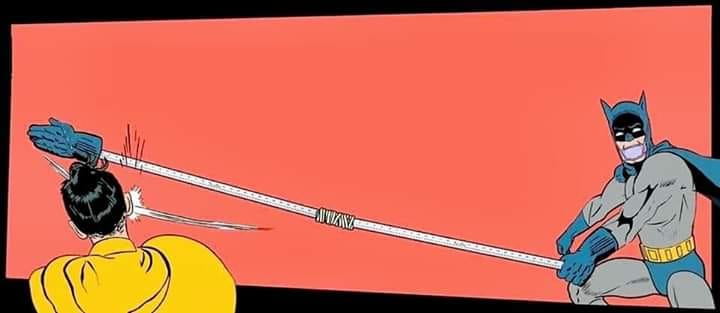 Thursday 23rd April 2020
Many are sharing their food recipes on social media; here's one for Banana Bread: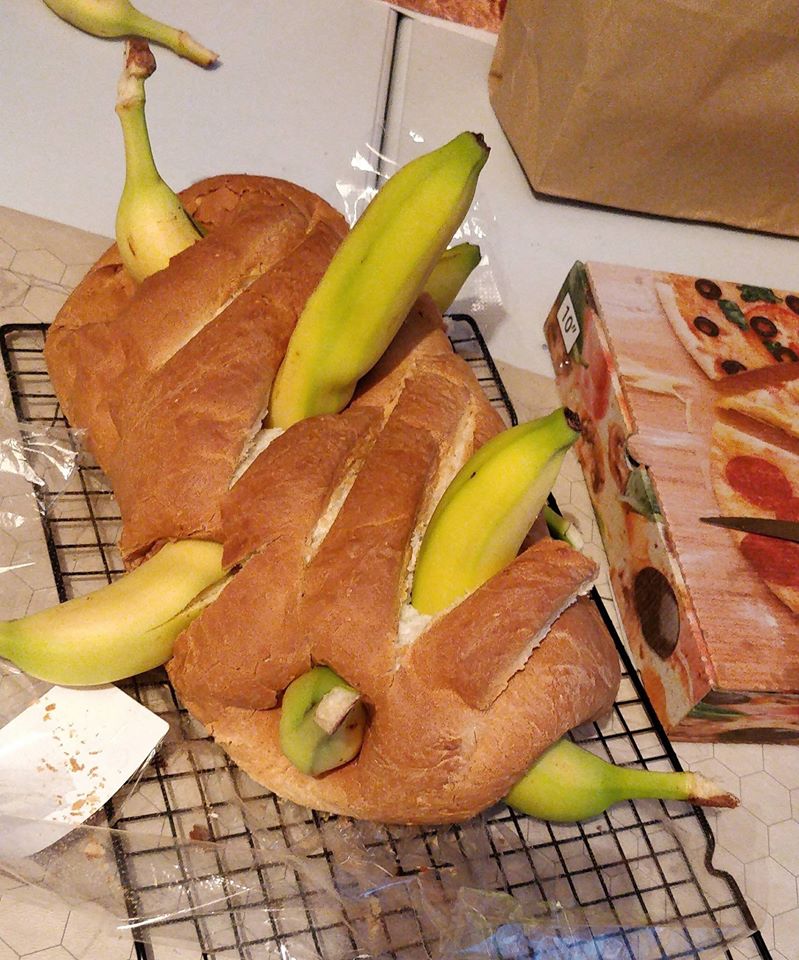 Some are experimenting with ingredients:

While others are organising them: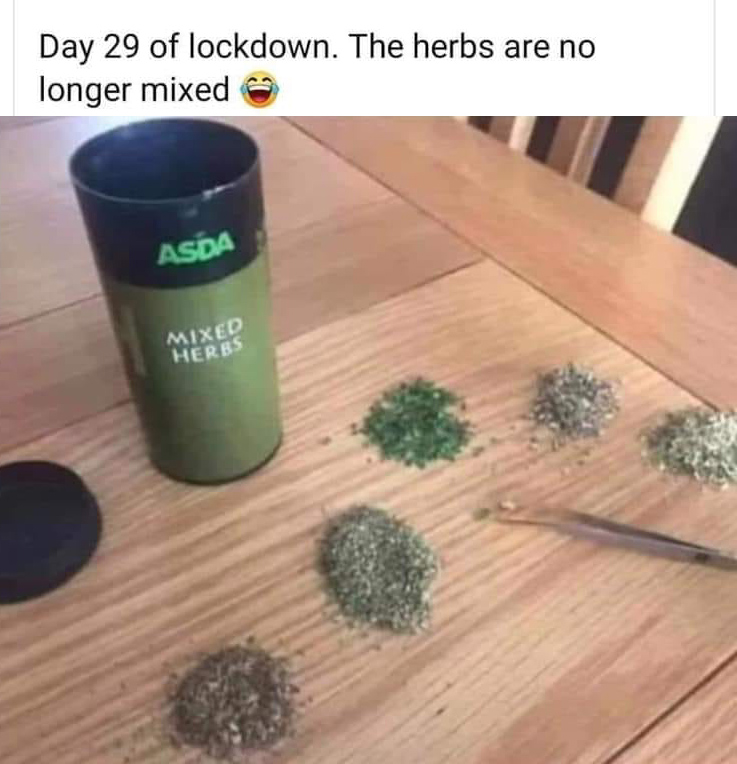 Wednesday 22nd April 2020
Approaching week 5 of lockdown, interior decoration becomes more precise: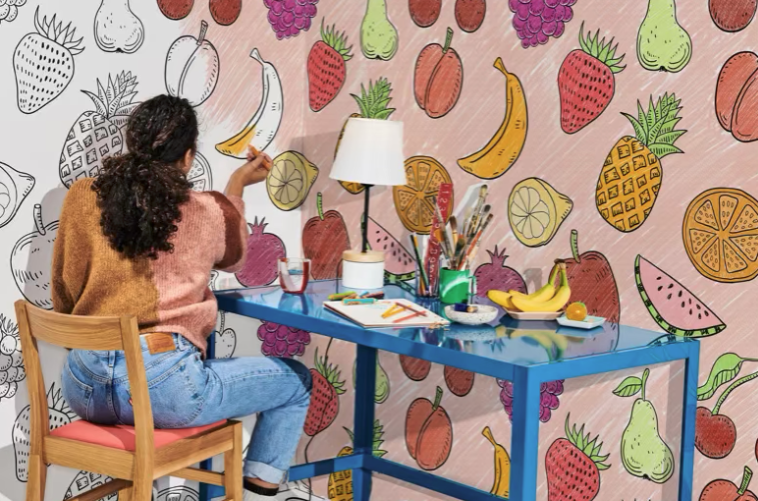 While every chore becomes an experience: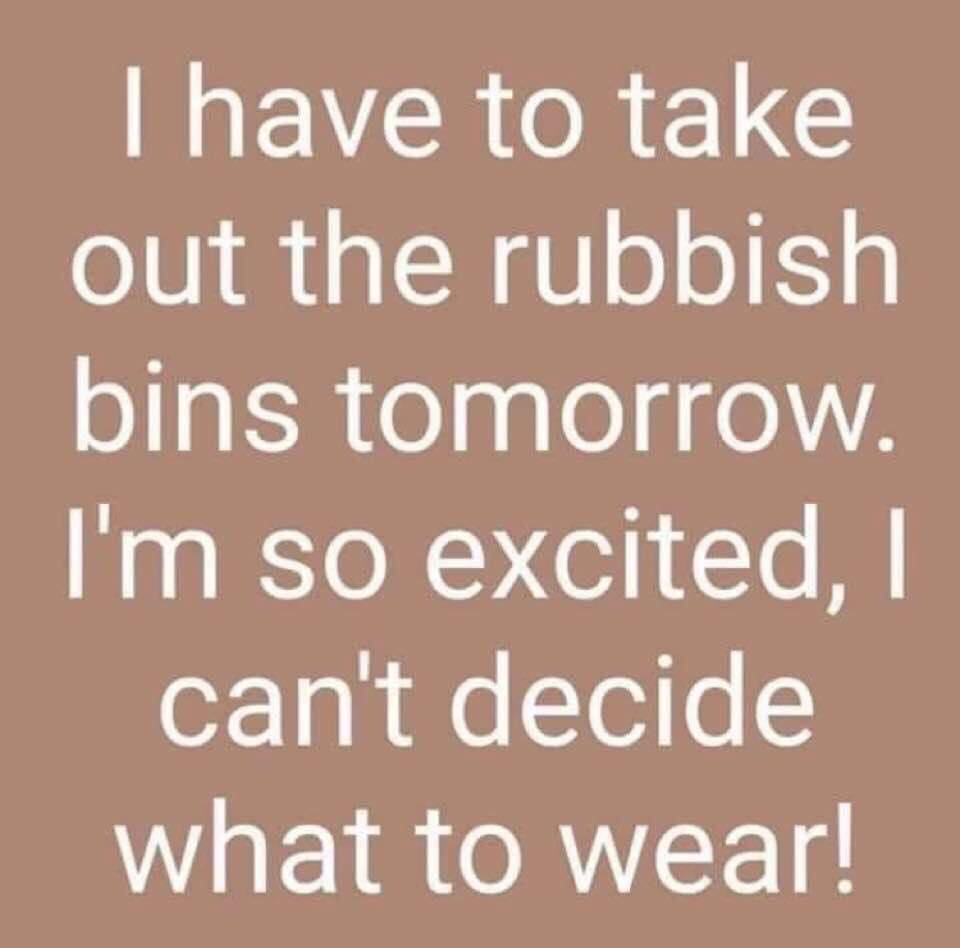 Tuesday 21st April 2020
There are indications that some are already easing their lockdown criteria: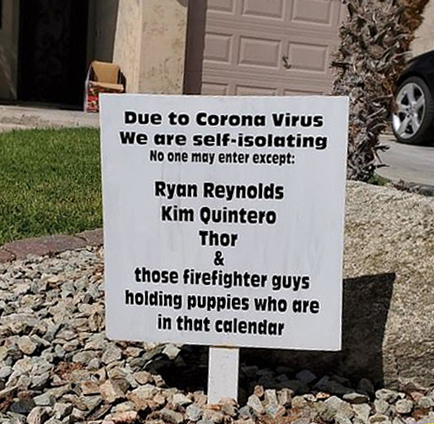 While others wish they could: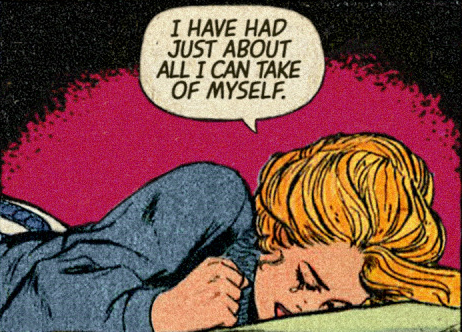 Monday 20th April 2020
Some cats are being philosophical: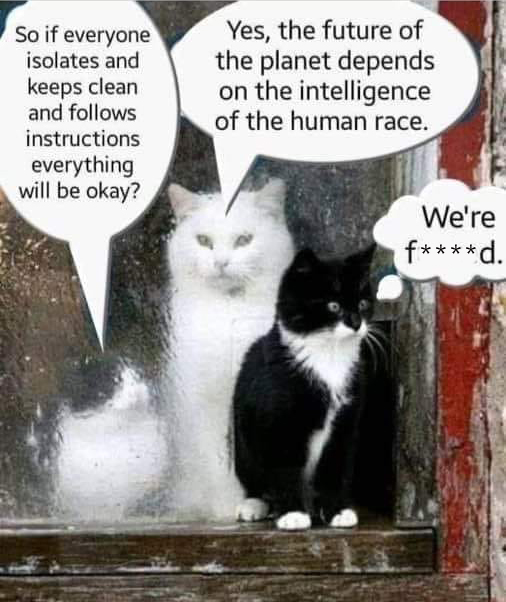 While others are struggling with the concepts: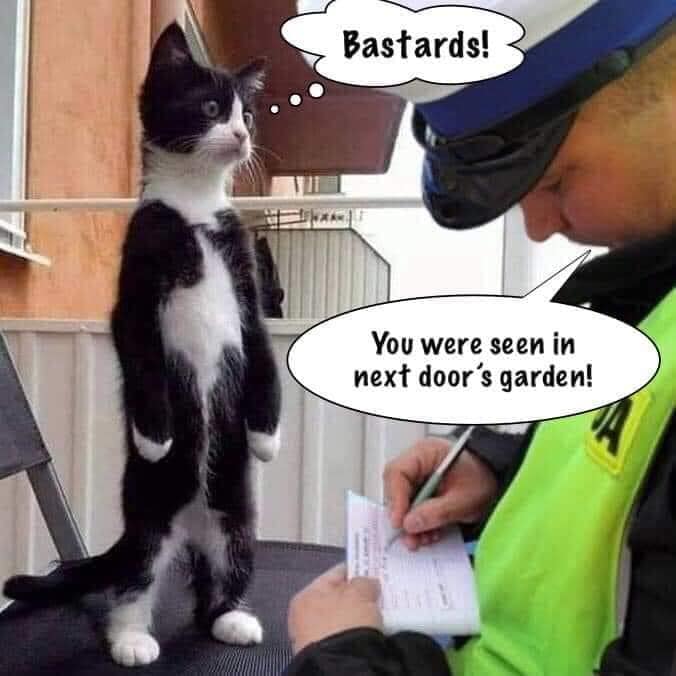 Sunday 19th April 2020
Many are recognising that we can come to resemble our pets in time: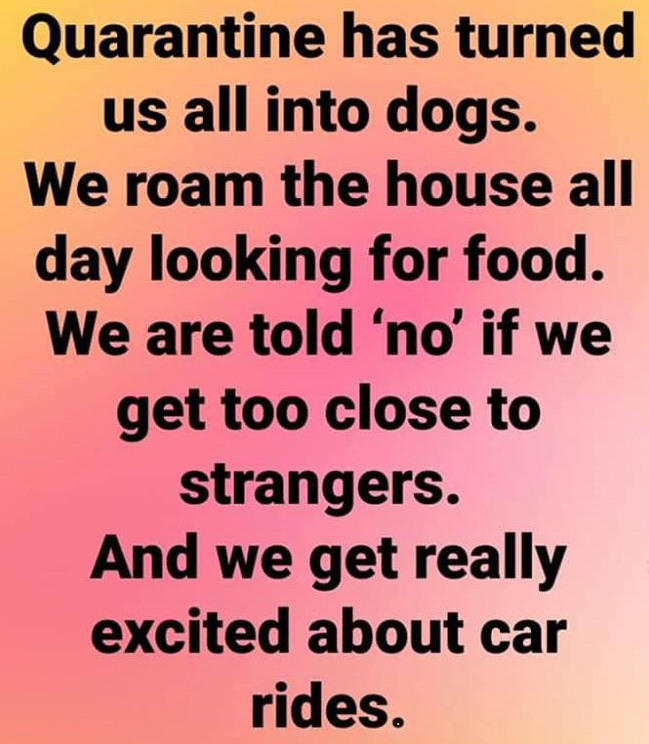 Whilst others have found novel ways of repurposing them: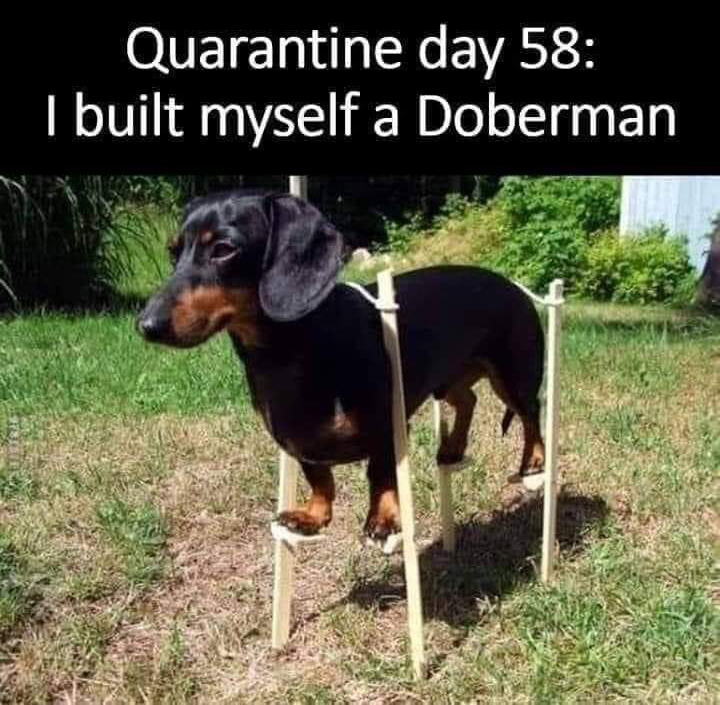 Saturday 18th April 2020
Despite heroic attempts to keep up appearances, Belinda is showing signs of becoming overwhelmed by the situation:
Friday 17th April 2020
Novel advice for avoiding infection: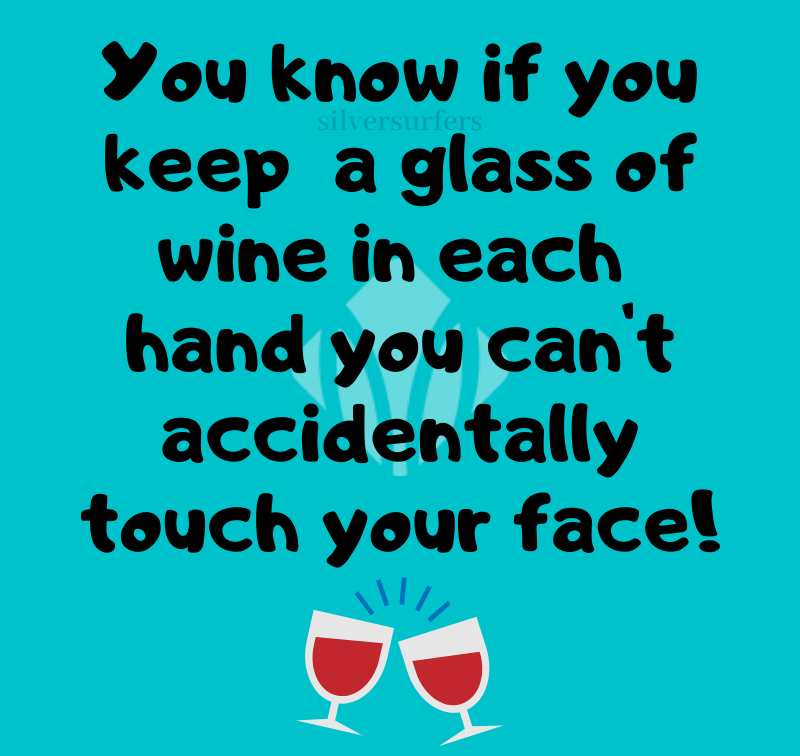 Thankfully it didn't come from this source: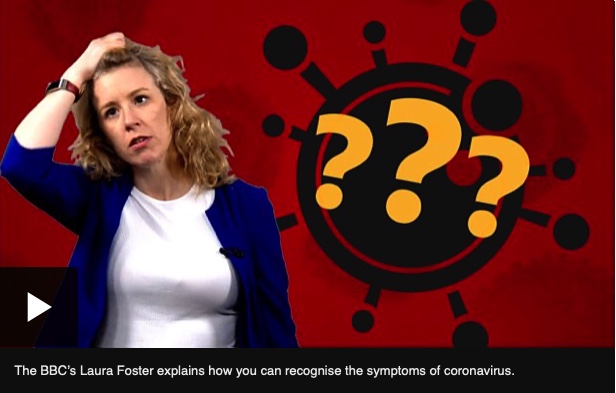 Thursday 16th April 2020
Handy advice on how to maintain that look during quarantine: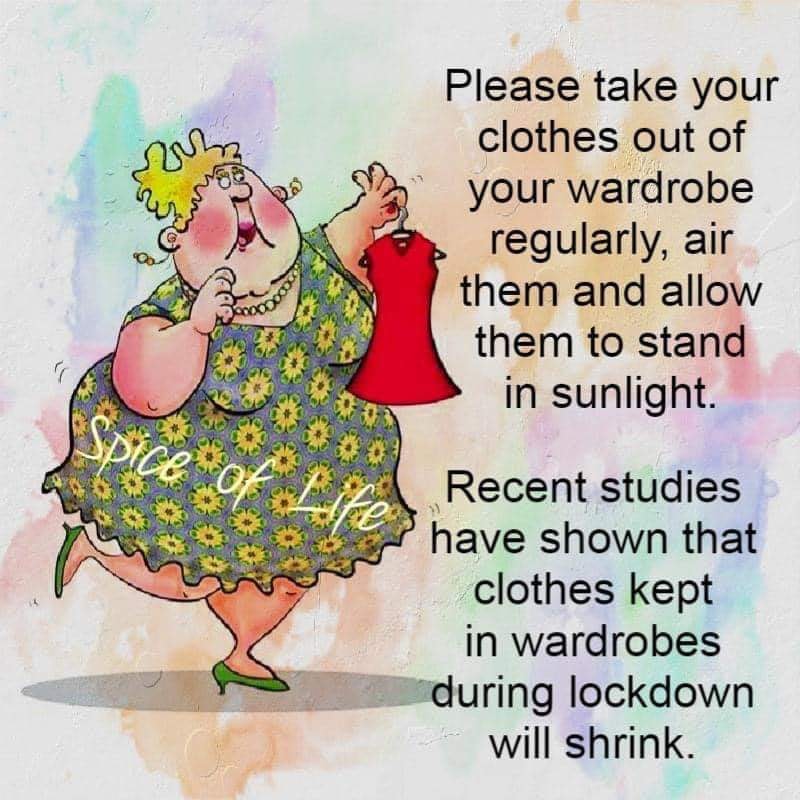 While bankers attempt to explain the slow uptake of the government's business loan scheme: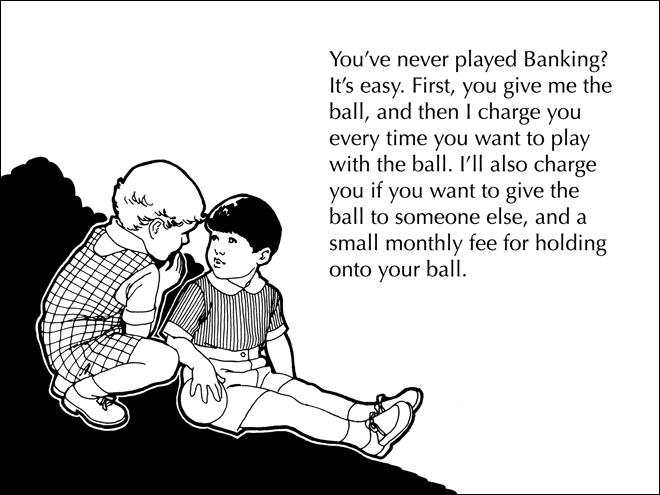 Wednesday 15th April 2020
During lockdown, some older publications are struggling for material:

While some older games are finding a new lease of life: 

Tuesday 14th April 2020
There are reports that the return to home schooling after the bank holiday has been patchy: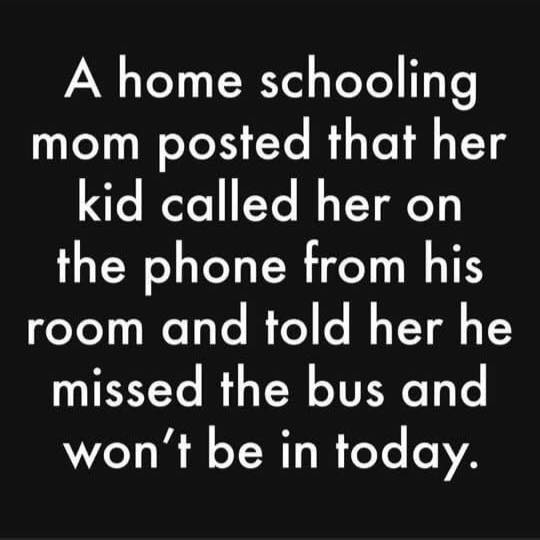 And the words of the prophet were written on the subway walls and ….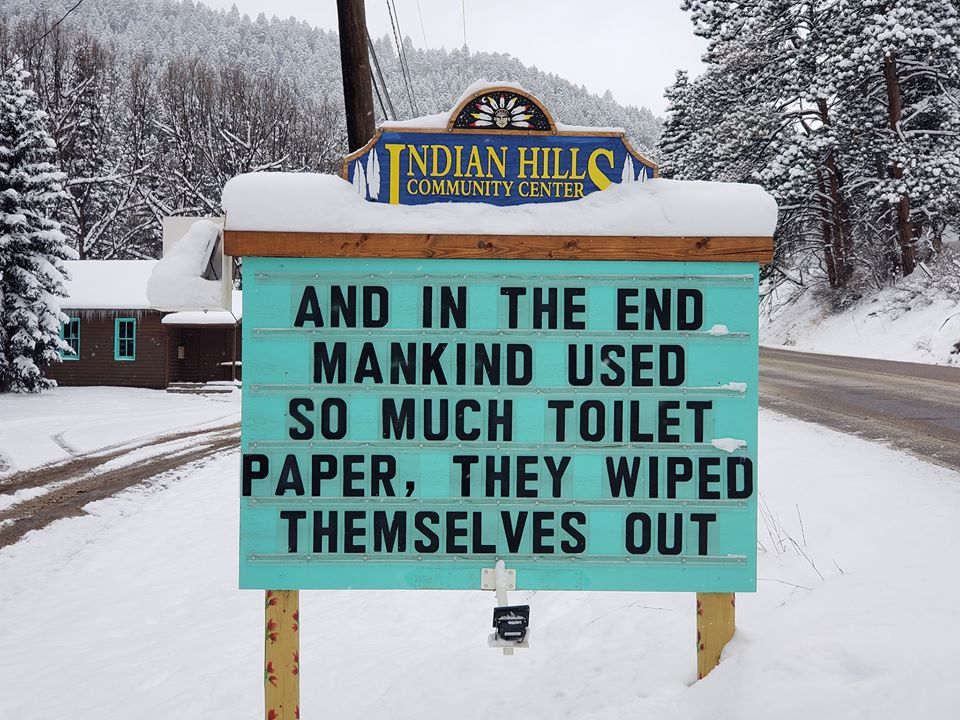 Monday 13th April 2020 (Easter Monday)
Indications are that the authorities are beginning to clamp down on those ignoring emergency regulations: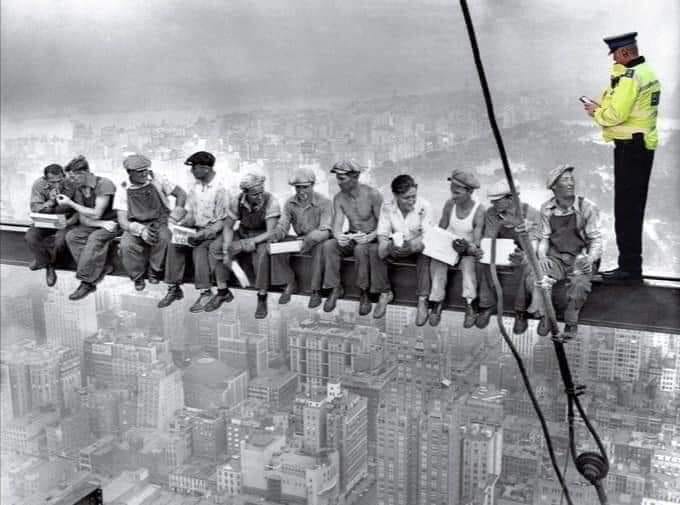 Meanwhile, the President's mixed messaging on facemasks is prompting some US citizens to adopt unusual measures:
  
While there is even more confusion among the animal population: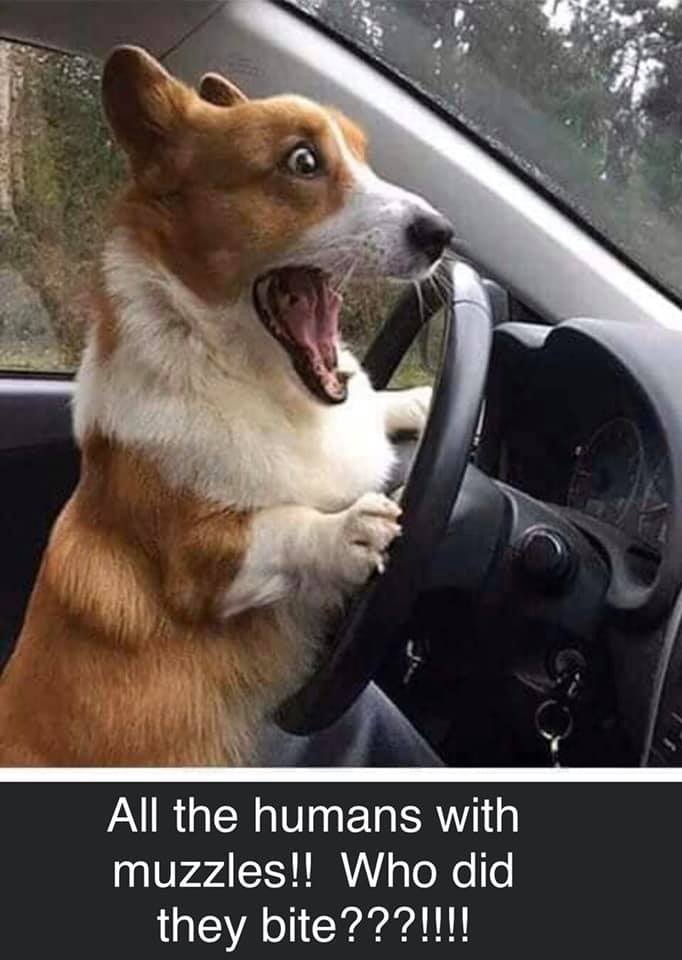 Sunday 12th April 2020 (Easter Sunday)
The tensions of isolation can be lifted with a little humour – or not: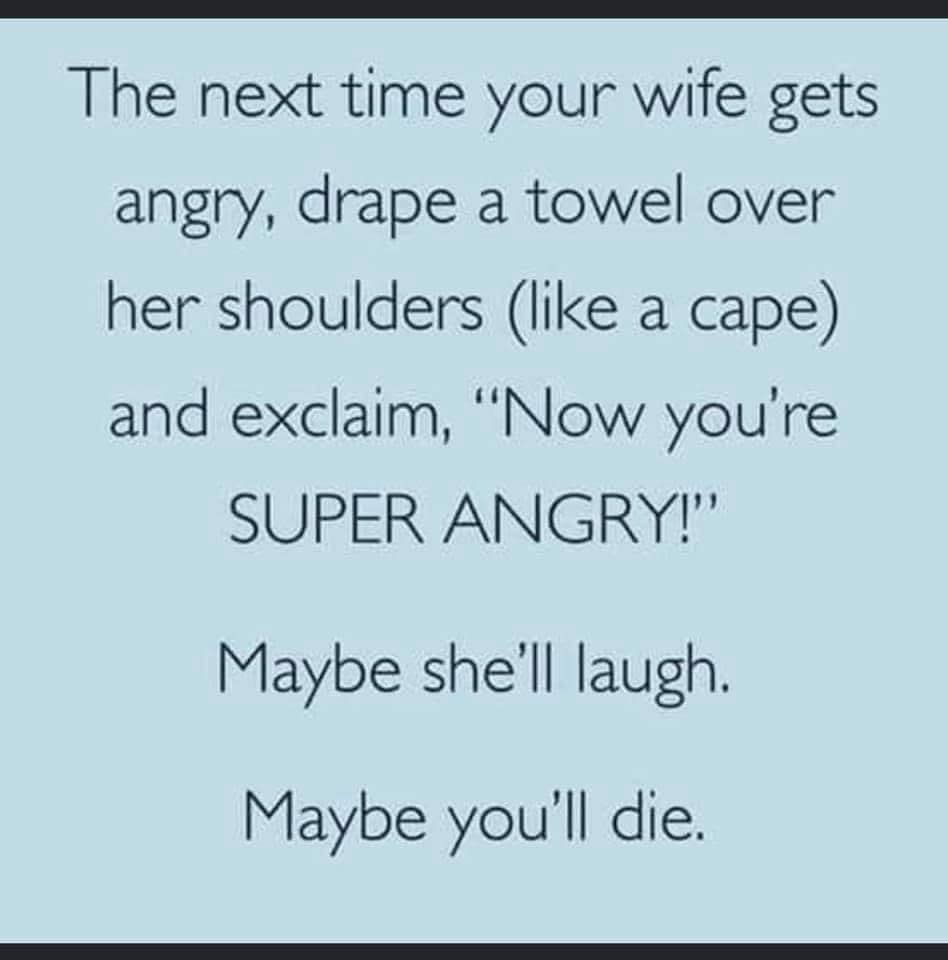 Others are using the opportunity to really make changes to their lives.
This is particularly noticeable in the area of health and fitness, with many taking to social media to tell us all about their experiences – like this one:
"Today marks 24 days of isolation without sugar. Walking three miles a day, no meat, dairy or flour. The change has been fantastic!   I feel great! Zero alcohol! A healthy vegan diet, gluten free, caffeine free, sugar free and a two-hour home workout each day! Lost 27 pounds of fat and gained muscle mass!   I have no idea whose status this is, it's obviously not mine but I am really proud of them so I decided to copy-paste!"
Whilst the importance of social distancing is beginning to hit home: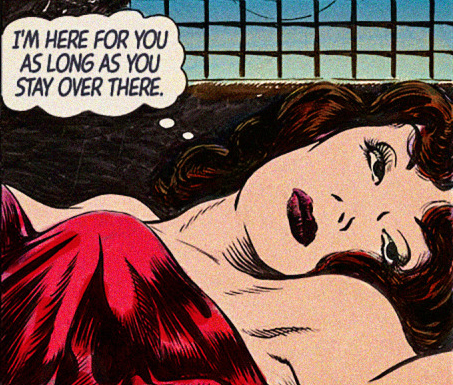 Saturday 11th April 2020
After nearly three weeks, the wildlife are curious as to what has happened to all those humans: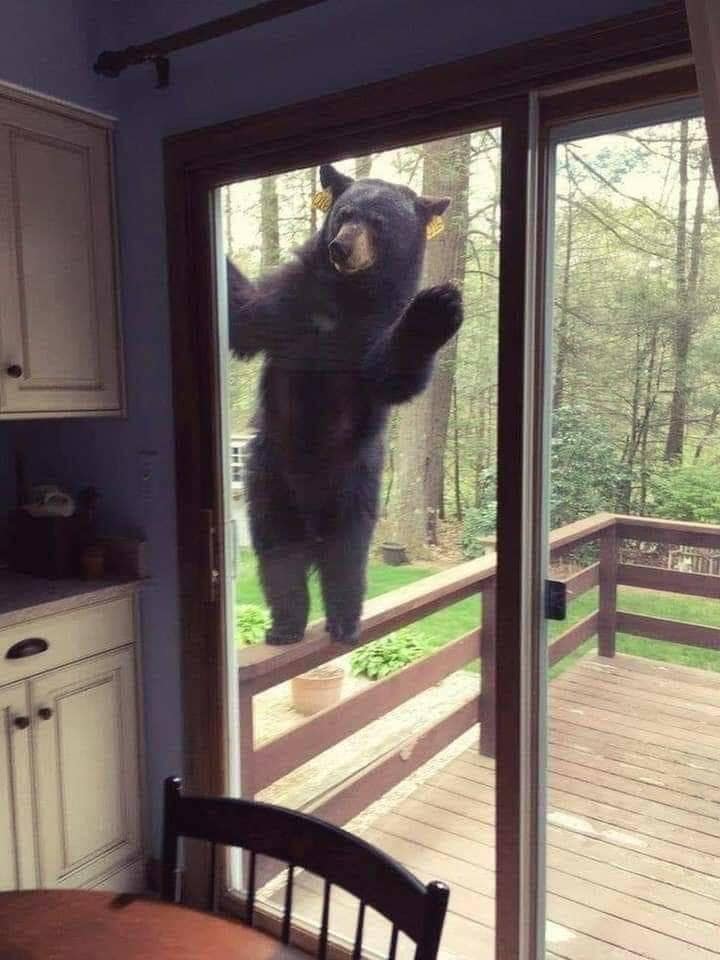 And this is what they saw: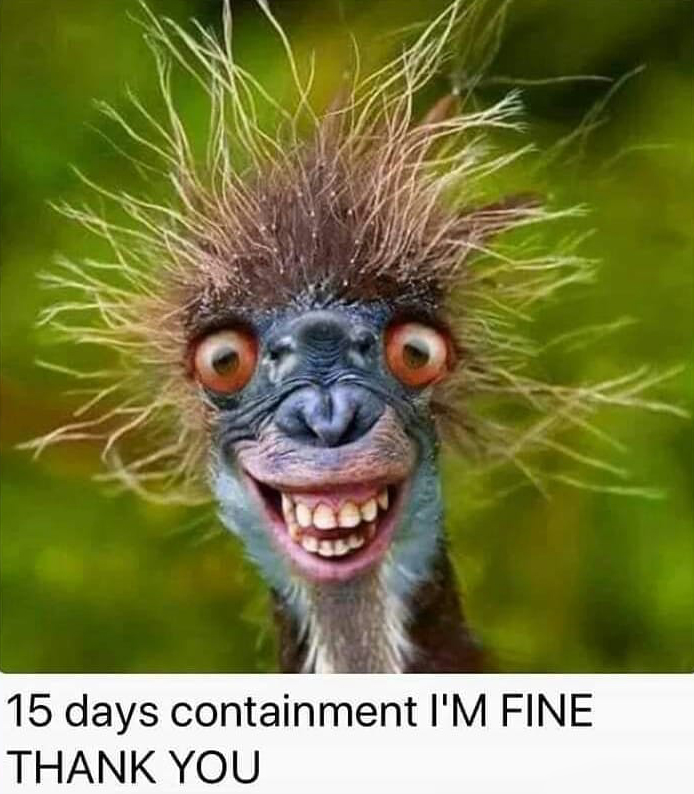 Friday 10th April 2020 (Good Friday)
Travel information update:

But sometimes all you can do is wonder …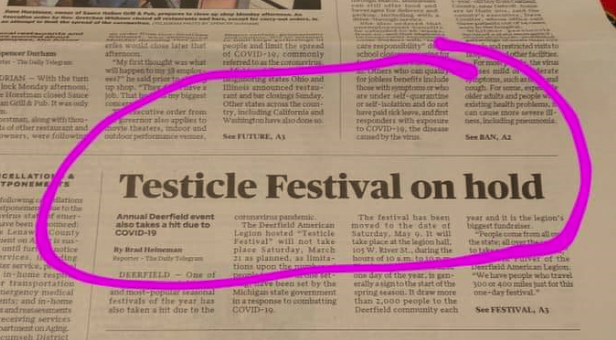 Thursday 9th April 2020
As Easter approached: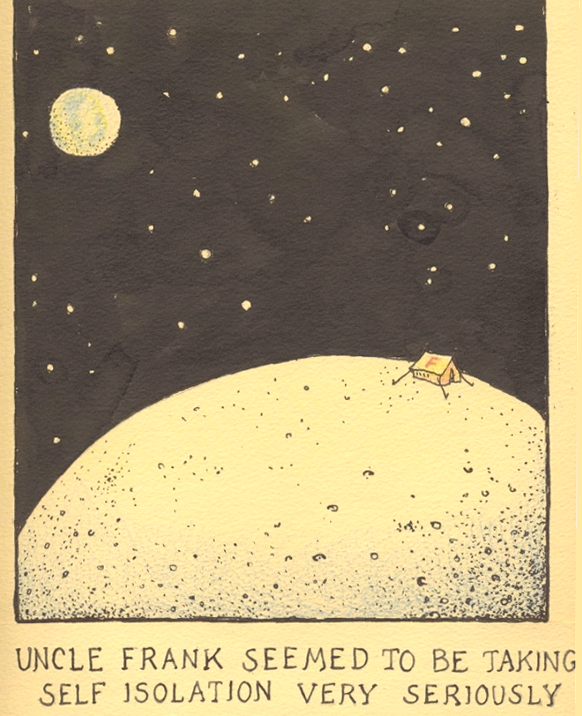 Meanwhile there are encouraging indications that the virus has lost the ability to move sideways: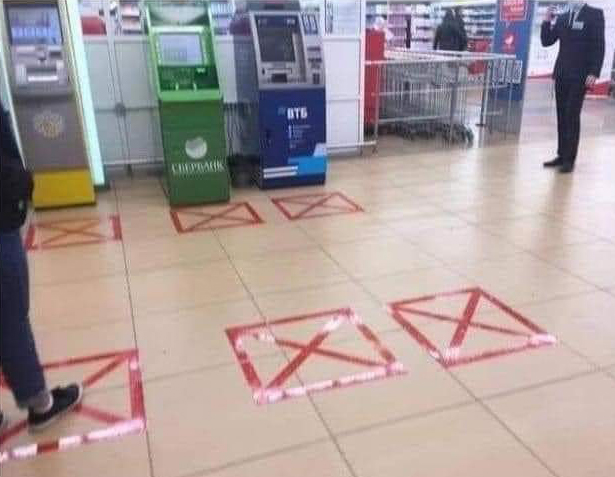 Whilst culinary experts are reporting a huge rise in the popularity of home cooking: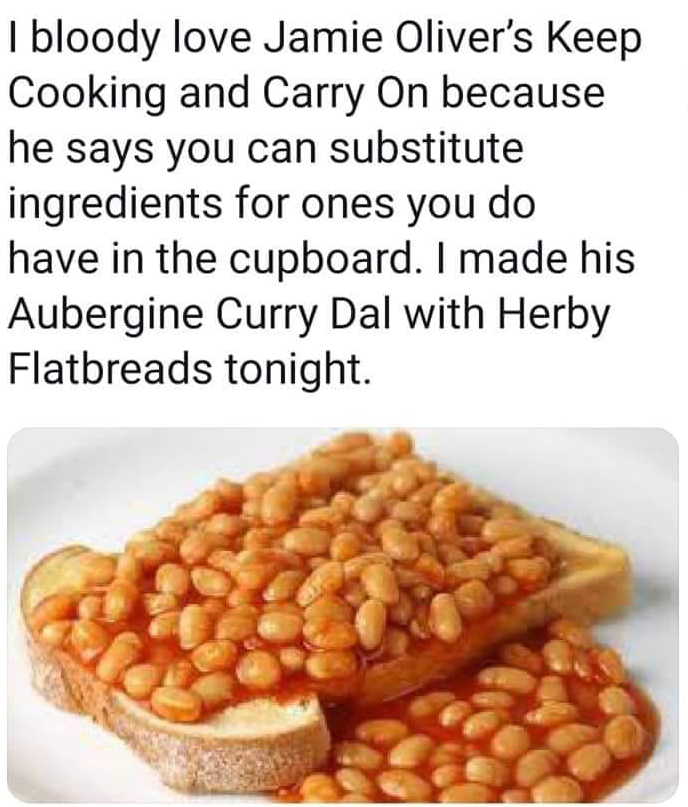 Wednesday 8th April 2020
On nostalgia:
An Englishman, an Irishman and a Scotsman walk into a bar.   Those were the days.
On harmony:
I can hear my wife singing away in the house.  That's why I'm out here on the front porch so that the neighbours can see I'm not torturing her.
Tuesday 7th April 2020
On applause:
Just heard that there will be a round of applause for courier and delivery drivers.  It could be any time between 9am and 5pm tomorrow.
There have been some misgivings about police enforcement of  emergency regulations:
Monday 6th April 2020
Many are trialling home shopping for the first time: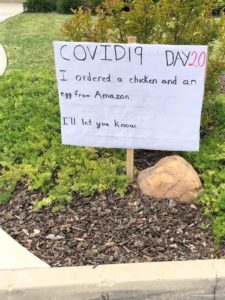 But there are signs that some social media trends are beginning to cause strain: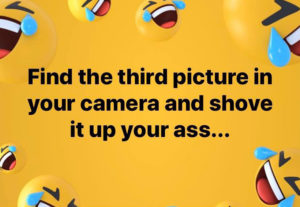 Sunday 5th April 2020
As we get older, our needs change ….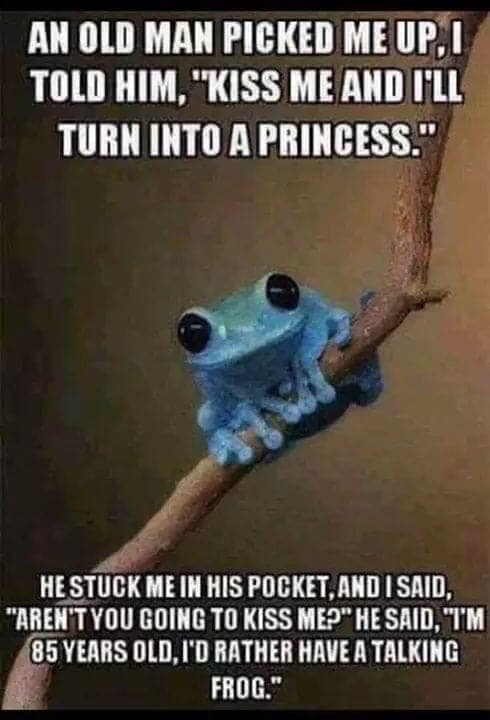 …. and so does our Entertainment: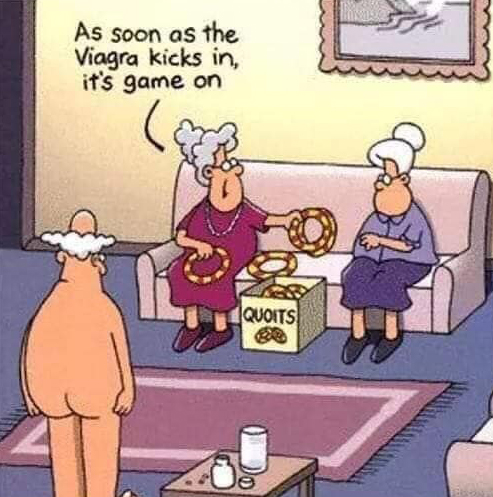 Saturday 4th April 2020
It's amazing how quickly legends can evolve…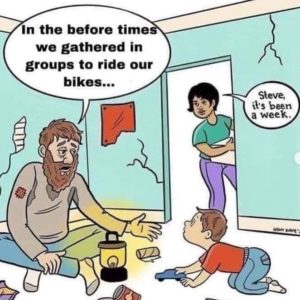 Friday 3rd April 2020
Stuff you can do today: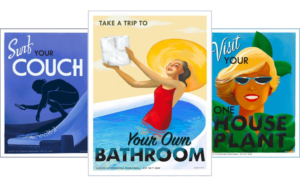 Still more on home schooling: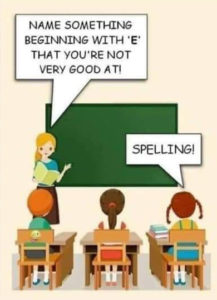 Thursday 2nd April 2020
An important warning to those who wander ….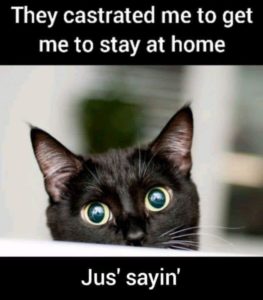 … and in Music News today

But there are still some problems that prove difficult to overcome: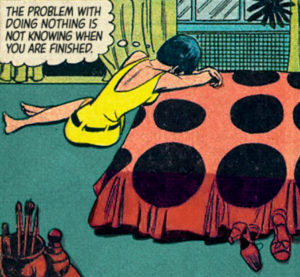 Wednesday 1st April 2020
On TV:
I watched a TV documentary on Marijuana today.  It was so good, that's probably how I will watch all documentaries from now on.
Tuesday 31st March 2020
On social distancing:
Just asking for a friend: how long is social distancing supposed to last? Only their husband keeps trying to get back into the house.
Monday 30th March 2020
On Questions for Public Health England:  
Does anyone know if we can take showers yet, or should we just keep washing our hands?
On the Warmness of Love:
A husband and wife were talking:
Him: 'Bearing in mind the current situation, maybe we should have that difficult conversation about what we want if the worst were to happen'
Her: 'OK, you go first'
Him: 'Well, the first thing is that I want to be cremated'
Her: 'No problem, I'll make you an appointment for Wednesday.'
Sunday 29th March
As people begin to inform on one another through social media: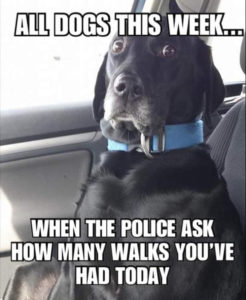 On predicting the future:
Two neighbours on the phone:
One says: 'A guy just went by my window on a tractor, shouting out 'The end of the world is nigh'?'
The other replies: 'Don't worry, that's just Farmer Geddon.'
Even more on home schooling:
Just had a note from a neighbour that said: 'Don't worry if you see my kids locked outside today, it will only be their home school having a fire drill.'
Saturday 28th March
Latest Advice from the Post Office: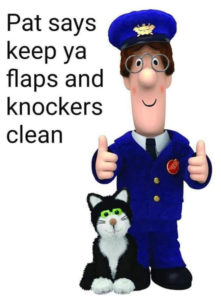 A Sage speaks: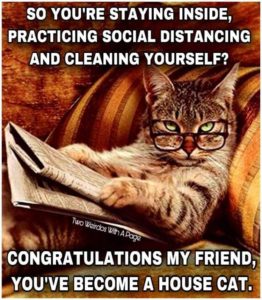 Meanwhile in Scotland: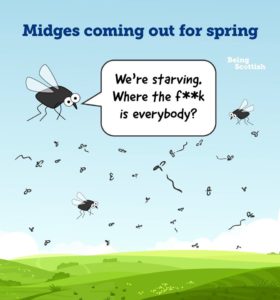 Friday 27th March
Yet more on home schooling:
If schools stay closed much longer, parents are likely to develop a vaccine before the scientists.
On voodoo:
A wife called out to her husband from another room:
'Do you ever get a sharp pain in the chest as if someone has a voodoo doll of you and is stabbing it?'
'No,' the husband said quizically
'How about now?' she replied
On the development of new ventilators:
A patient using the new Dyson ventilator is already showing signs of picking up.
On beauty:
Lash salons – closed; Nail salons – closed; Hair salons – closed. It's about to get really ugly out there!!
Thursday 26th March
On caring for the sick:
Jake was dying with his wife sat at the bedside. He looked up and said weakly:
'I have something I must confess.'
'There's no need to,' his wife replied.
'No,' he insisted, 'I want to die in peace. I slept with your sister, your best friend, her best friend, and your mother!'
'I know,' she replied, 'now just rest and let the poison work.'
On arachnids:
Struck up a conversation with a Spider today. Really interesting character, turns out he's a web designer
More on home schooling:
This is Debbie. She has been home-schooling her two kids for three days now. Debbie is 32.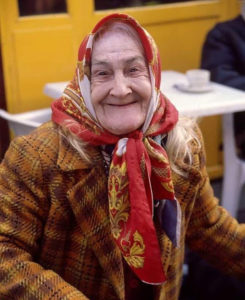 Wednesday 25th March
On DiY:
My heart goes out to all those married men who for years have been telling the wife: 'I'll do that when I have some time.'
In the current circumstances, many old hobbies are expected to become popular again….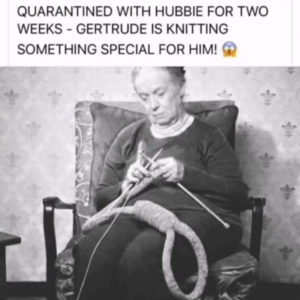 …. as will some games: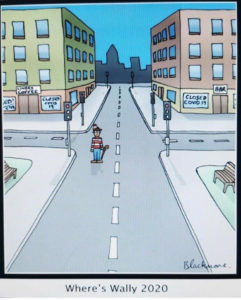 Tuesday 24th March
Sometime soon in a galaxy not too far far away: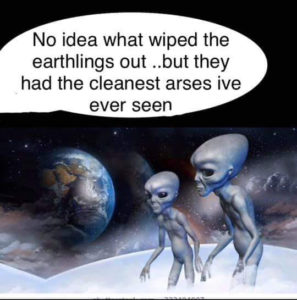 On Radio Four:
Tescos, good, occasionally busy later. Sainsburys, moderate to good, sale on Corn Flakes. Asda, slight to moderate, heavy crowds by evening. Marks and Spencers and Co-Op, fair. Waitrose fair to moderate, quinoa in short supply, spillage in aisle 7. Lidl, rough at first, moderate later.  And that's the end of the Shopping Forecast.
On home schooling:
I hear this is already going well. In my street, two students have been suspended for fighting, and one teacher fired for drinking on the job!
On other matters: